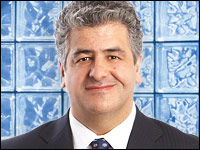 The United States' largest trading partner and direct neighbor to the north recently made the bold statement that the Ontario government will be entering the online gambling business.
Following moves by other Canadian provinces, including British Columbia and several Maritime Provinces, the Ontario Lottery and Gaming Corporation (OLG) will have an online gaming program set up by early 2012.
The OLG estimates that Ontarians spend more than $400 million in unregulated online gaming. OLG Chair Paul Godfrey made the following pragmatic statement with respect to the present state of online gaming in Ontario:
"In its current form, Internet gaming in Ontario does not return proceeds to this province. It does not create jobs here. It does not offer ways to protect minors or ensure they're not gambling online. It doesn't offer tools to support players to control and limit their play," he maintained.
While some security issues have been reported in the system implemented by British Columbia, OLG is promising secure transactions with emphasis on data privacy. Players wishing to partake will have to register with the site, and their age and identity will be subject to verification, Godfrey said.
The Canadian province of Quebec is expected to make a similar announcement in the early fall.
The State of Online Gaming Law in the U.S.
While its neighbors to the north are moving forward with legalization and legislative efforts, the United States is presently in a holding pattern with respect to the legality of online gaming. This ambiguity has not always been the case, as it appeared that the United States Congress had made its intent quite clear with the passage of the SAFE Port Act — in particular, the signing into law of Title VII of the Act. Also known as the "Unlawful Internet Gambling Enforcement Act of 2006" (UIGEA), it prohibits the transfer of funds from a financial institution to Internet gambling sites.
The passage of the UIGEA had immediate economic effects, as all online gambling sites listed on the London Stock Exchange stopped taking players from the United States, resulting in estimated losses of almost 90 percent of PartyGaming's revenue (PartyGaming runs PartyPoker.com). With PartyGaming's departure from the United States, other poker providers — such as PokerStars and Full Tilt — continued to accept American players and, in turn, have grown considerably. PokerStars is now considered the world's largest online gambling company with estimate annual revenue in excess of US$1.4 billion and some $500 million in profits.
While the U.S. may have implemented the very stringent UIGEA, the only groups that have been prosecuted to date do not appear to be the online gambling companies or the individual consumer. Instead, the target has become the third-party payment processors that assist in completing the monetary transactions between the online gaming companies (e.g., PokerStars) and the individual consumer.
In fact, Preet Bharara, the United States Attorney for the Southern District of New York, recently made several high-profile seizures against those third-party payment processors.
In April 2010, Daniel Tzvetkoff, an Australian national and founder of the third-party payment processor Intabill, was arrested in Las Vegas with respect to $584 million that was processed by his company and funneled into the U.S.In May 2010, Douglas Rennick, a Canadian payment processor, pleaded guilty to violating the Wire Act by processing more than $350 million in the U.S. for Internet poker companies and other online gaming firms by transferring funds through Cyprus into the United States. Rennick agreed to forfeit $17 million — funds that partly belonged to players of PokerStars and Full Tilt.
On August 17, 2010, a company called "Allied Wallet" and an individual named "Ahmad Khawaja" agreed to the forfeiture of over $13 million in ceased accounts stemming from allegations that funds were traceable to PokerStars.
U.S. Legislative Amendments
Recently, there have been considerable efforts by the Financial Services Committee of the U.S. House of Representatives to revisit the legalization of online gaming.
In a recent markup of H.R. 2267, the Internet Gambling Regulation, Consumer Protection, and Enforcement Act, the Committee voted for a favorable recommendation by a recorded vote of 41 yeas and 22 nays, 1 present to move forward.
Among other things, this Act would permit regulated gaming by licensed online gambling companies sanctioned to provide their offerings in the United States.
What's at Stake
Should the U.S. fail to proceed expeditiously with the pending legislation legalizing online gaming, it faces the risk that it will lose considerable ground to other jurisdictions — such as Canada — that have accepted the futility of banning online gaming and have moved to regulate it.
Losing ground in a fast-growing industry such as Internet gambling would not only lead to lost revenue in the form of forgone tax revenue, but also dissipate the scarce resources of enforcement agencies, which are being wasted in a losing battle against the inevitability of American regulation of online gaming.
---
Javad Heydary
, a columnist for the E-Commerce Times, is chairman and managing director of
Heydary Hamilton
. His business law practice focuses on commercial transactions, e-commerce and franchising law. Heydary is also managing editor of
Laws of .Com
, a biweekly publication covering legal developments in e-commerce.