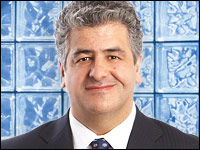 Governments in a number of jurisdictions are moving not only to regulate online gaming but also to become an active participant in the industry.
Various provinces in Canada have recently entered into the online gaming industry by developing and providing online gaming websites. In July of 2010, the Province of British Columbia opened the first government-sanctioned online casino in North America. The government established PlayNow.com, which allows residents of British Columbia to register and play various games including bingo, sports book betting and blackjack.
The Province of Quebec soon followed suit. Loto-Quebec, a government agency which operates lotteries in Quebec, was appointed by the Quebec government to operate an Internet gaming and poker portal for Quebec residents. The online casino just opened this December.
The Province of Ontario also recently announced that it will follow in the footsteps of both British Columbia and Quebec by offering online gambling in 2012. Ontario, however, remains undecided as to whether to offer a government-run gaming site, or retain one or more private partners to operate online gaming on the government's behalf.
Government Sanctioned Gaming Around the Globe
Canada is not the only country moving toward the regulation of online gaming. Many European Union member countries have also established government-controlled Internet gaming sites. Sweden, for example, nationalized online gaming by creating Svenska Spel ("Swedish Games"), a government- sanctioned Swedish site, in 1997.
Svenska Spel offers Internet gaming and online poker. Its online poker room has been opened since 2006. Similarly, the governments of France and Italy also have a monopoly on online gambling. In fact, France and Italy have further expanded its online gambling legislation by offering licenses to private, third-party operators who meet the respective governments' established criteria.
Those countries that have not yet established government-sanctioned Internet gaming sites are taking steps to do so. Netherlands recently stated that it wants to follow the lead of other European Union member countries by legalizing and regulating online gaming.
There are also indications that the United States is rethinking its Internet gambling ban. Most online gambling became illegal in 2006 with the passing of the "Unlawful Internet Gambling Enforcement Act" (UIGEA), which prohibits banks and credit card companies from making payments to gaming sites. However, at the federal level, Sen. Harry Reid, D-Nev., is supporting legislation that would, in essence, overturn the UIGEA and allow states to regulate and operate online gaming sites.
Additionally, a number of states, including New Jersey, California, Maryland and Florida, are looking to implement legislation that would allow them to open their own state-run gaming sites. New Jersey is set to become the first state to regulate online gambling. The state senate has approved the Internet gaming bill, and the New Jersey Regulatory Oversight and Gaming Committee recently did the same.
Concerns and Rationale
Most governments moving toward establishing government-sanctioned online gaming sites have cited the fact that current online gaming sites are unregulated and not accountable to the individual players that play on the sites, nor to any laws of the jurisdiction in which they operate. The chief executive officer of Loto-Quebec stated that "online gambling sites do nothing in the way of offering assistance to vulnerable players and leave governments to pick up the costs of problem gaming."
Current online gaming sites police themselves, which can potentially leave users and the system open to fraud, cheating and other illegal acts. As such, the respective governments believe that offering online gaming in a licensed, regulated environment will create standards regarding who can play, ensure responsible gambling, and thereby improve accountability.
However, there are concerns that more people will want to try online gaming if they know it is government-sanctioned. Further, with the expansion of the number of different ways to access gambling, concerns have grown that the number of individuals with a gambling addiction may increase.
Many cynics also believe that aside from offering protection for consumers who wager on online gaming sites, the obvious monetary benefits to the respective governments are the primary reason for establishing government-controlled online gaming sites.
Ontario Finance Minister Dwight Duncan stated that the province loses approximately $400 million per year to offshore websites. In California, it is estimated that offshore gaming sites attract two million Californians, who spend an estimated US$300 million each year. In New Jersey, Democratic state Sen. Raymond Lesniak stated that if legalized, online gambling would generate approximately $210 million to $250 million in annual gross revenues for the state. As these numbers clearly indicate, the potential revenue to be derived from government-controlled online gaming is tremendous.
Conclusion: End of an Era
Regardless of the competing rationales behind this impetus to establish government-sanctioned gaming websites, it is evident that many countries have already moved in that direction.
Whatever the outcome, one thing is certain: There are many new "sheriffs" in town, and it appears that the unlicensed freewheeling days of the metaphorical "Wild West Virtual Casino" are numbered.
---
Javad Heydary
, a columnist for the E-Commerce Times, is chairman and managing director of
Heydary Hamilton
. His business law practice focuses on commercial transactions, e-commerce and franchising law. Heydary is also managing editor of
Laws of .Com
, a biweekly publication covering legal developments in e-commerce.