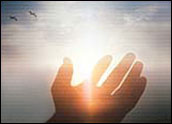 Fox Entertainment Group (FEG), a subsidiary of Rupert Murdoch's News Corp., announced Tuesday it has acquired Beliefnet, a leading religious Web site. The purchase expands the media mogul's marketing and advertising reach into a demographic that provides the company with a balance to its other online properties such as MySpace.
Beliefnet, founded in 1999, offers users information and devotional tools on nearly every major religion, including Christianity, Islam, Judaism, Hinduism, Sikhism, Scientology, Mormonism and pagan and Earth-based religions. In addition, the site doubles as a one-stop shop for spiritual users, providing news, blogs, e-mail newsletters, social networking tools and more to an average of 3.1 million unique monthly visitors and 7.6 million subscribers, according to the site.
With the acquisition, Beliefnet will become part of Fox Digital Media.
Finding Religion
Interest in faith and spirituality has surged in recent years, leading to a strong and continually expanding market, according to statistics from the Pew Internet Project. More than 82 million Americans and some 64 percent of all Internet users turn to the Internet for faith-related matters, News Corp. said.
Trends tracker MarketResearch.com expects the demand for religious and spirituality-oriented content such as books, DVDs and software to top US$8 billion.
"FEG's goal is to leverage [BeliefNet's] characteristics across a broader media canvas and provide programming, production, advertising sales, technology and marketing expertise that will enhance an already terrific product in a rapidly growing market," said Dan Fawcett, president, Fox Digital Media.
Growing Every Which Way
News Corp. has continued to bulk up its online portfolio with several acquisitions since it paid $580 million for MySpace in 2005.
"This is a bit unexpected, but News Corp. has said it will continue to expand its online portfolio and this a valuable content site," said Greg Sterling, principal analyst at Sterling Market Intelligence.
"But Beliefnet has been around for years and established a loyal reader base. It's a high-traffic site that offers targeted advertising ad opportunities," he continued. "It's a well-known site with a devoted following. It's really the biggest destination for those interested in religion and religious issues."
News Corp.'s latest purchase will give the company a platform from which it can launch and distribute content generated by its other subsidiaries with a faith-based focus, such as HarperCollin's Zondervan and HarperOne publishing houses. The media conglomerate also now has a knowledge base from which it can draw on very specific demographics.
Religious Conservative Pitch?
"This is a great move for Fox, who can benefit from a pre-existing, self-identified demographic. Each of these niche communities within Beliefnet provides News Corp. with the opportunity to expand it's advertising platform, gain intelligence from its community and learn about trends," said Jeremiah Owyang, a Forrester Research analyst.
"It's an audience that selected advertisers are interested in tapping. A more cynical or skeptical view might see alignment between the political and ideological interests of News Corp. and Murdoch and a segment of the Beliefnet community — conservative Christians," Sterling told the E-Commerce Times.
Beliefnet could also give News Corp. a bit more street cred with religious conservatives and act as a balance against its other secular sites.
"This balances out some of News Corp.'s other properties that cater to youth and media. People connect online with folks with similar interests, with religion being such an important self-identifier both culturally and personally, this is naturally expected," Oywang told the E-Commerce Times.