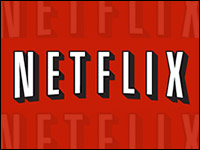 Netflix on Tuesday announced that it has signed an interconnection agreement with Time Warner Cable, marking the fourth such deal the content provider has signed with a major Internet service provider.
Netflix in recent months has signed similar agreements with Comcast, Verizon and AT&T.
"We signed a handful of paid interconnection agreements to ensure Netflix subscribers enjoyed the viewing experience they expect from us," company spokesperson Anne Marie Squeo told the E-Commerce Times.
Netflix signed the deal with Time Warner Cable in June, but it was only this month that the interconnection began, Bobby Amirshahi, a spokesperson for Time Warner Cable confirmed. Amirshahi declined to provide further details, citing a non-disclosure agreement between the two companies.
'Reluctantly' on Board
Though not Netflix's first such deal, news of the agreement has raised fresh concerns about the future of Net neutrality — a goal Netflix has advocated vociferously.
Netflix CEO Reed Hastings this week rearticulated the company's stance, noting that it has only "reluctantly" signed the interconnection agreements with the ISPs, according to Wired.
"We continue to believe consumers should get the Internet access they pay for without both the sender and receiver of content being charged," Netflix's Squeo said. "We have been quite public about the need for strong Net neutrality that would prohibit Internet service providers from impeding, favoring or charging [for] Internet services that consumers choose to use."
'More About Politics'
Whether the interconnection deals really have much bearing on Net neutrality, however, appears to be a matter of opinion.
"It's been frustrating seeing reports describing this as being about faster speeds, because that's really not what Netflix is doing," Doug Brake, a telecom policy analyst at the Information Technology and Innovation Foundation, told the E-Commerce Times. "Really, what it means is that they're getting a more reliable interconnection."
There was considerable speculation when Netflix's speeds started slowing down about possible causes, Brake noted. "Netflix claimed it was that the ISPs refused to upgrade, and the ISPs claimed Netflix was choosing the wrong routes."
Options for Netflix included purchasing more content-delivery network capacity through other companies or setting up this direct interconnection, he pointed out. "My bet would be that they're saving money by doing it this way."
Apple, Google and "all the major CDNs are already paying the ISPs for this sort of interconnection — this is not anything new," Brake observed. "It's more about the politics between Netflix and the ISPs."
'Someone Had to Pay That Bill'
Indeed, "ultimately Netflix has to have some type of peering agreement in order for its traffic to get through to consumers," said Brett Sappington, director of research for Parks Associates. "It's not really all that unusual."
What is unusual is that Netflix's volume of traffic is "so disproportionately high," Sappington told the E-Commerce Times.
"Someone ultimately had to pay that bill," he added.
Still, peering agreements "have been around forever," Sappington pointed out. "I don't think it hinders other startup content companies until they get big enough that they represent a huge amount of traffic."
'They Still Have a Service to Sell'
In any case, "Net neutrality is still on the table," said Michael Jude, a program manager with Stratecast, a division of Frost & Sullivan.
"I think Netflix's thinking is that they can continue to fight rear guard action for Net neutrality, which may ultimately lead to better access rates for them," Jude told the E-Commerce Times. "In the meantime, they still have a service to sell."
Yet Netflix's service is not even all that dependent on bandwidth, he asserted.
"With the right software on both ends, you can simply buffer for five minutes and you're ahead of the bandwidth curve — and the consumer never knows it," Jude explained.
"Net neutrality applies more in things like peer-to-peer networking, where extremely high bandwidth really matters," he added.
"Netflix wants to make sure it can reach any consumer with the best possible service," Jude said. "My question is, if you get Net neutrality, will you lower your prices to consumers?"