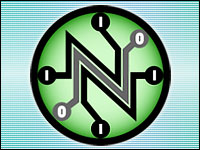 Although they previously came to an arrangement regarding stronger broadband service delivery, Netflix and Comcast last week sparred over the issue of Net neutrality in a public forum.
Net neutrality — or "open Internet" — is the concept that all Internet traffic should be treated equally by Internet service providers and governments. ISPs should not give preferential treatment or charge a toll for certain services, according to the principle.
However, Netflix is something of an edge case. It accounts for almost a third of all North American downstream Internet traffic during peak hours, according to a November study. It and fellow streaming video service YouTube account for half of such traffic.
'Mutually Beneficial'
Vast quantities of data pouring through an ISPs network can cause it to struggle under the strain. Netflix released data in February showing that streaming performance on Comcast and Verizon had been dropping for months. Netflix last month announced a "mutually beneficial interconnection agreement" with Comcast, whose U.S. broadband customers would enjoy higher-quality service when streaming video from Netflix as a result.
Reed Hastings, Netflix chief executive, since has called for "a stronger form of Net neutrality," urging ISPs to "provide sufficient access to their network without charge."
Netflix has strong performance on certain ISPs, such as Cablevision, which practices what Hastings called "strong Net neutrality," he suggested. However, on some other major ISPs, performance is lacking despite consumers having high-speed connections.
That lack of performance is due to insufficient interconnectivity — i.e., the connection between ISPs' networks and those that do not belong to them, such as Netflix's servers and the consumers' equipment, according to Hastings.
As soon as Netflix ponies up interconnectivity fees, there's sufficienct capacity and high-quality service once again, he maintained, noting that smaller intermediaries like Level 3 (which published its own thoughts on the topic this week), which provide millions of websites with connectivity, are urged to pay for the privilege, and consumers may be left with a lesser online experience as a result.
No Preferential Access
Weak Net neutrality enables ISPs to demand fees for interconnections, said Hastings.Netflix is not paying for better access compared with its competition — simply for interconnection.
Hastings explicitly called out Comcast in his blog post, and the company later responded in kind.
Comcast has a "stronger commitment to openness of the Internet" than any other company, insisted David Cohen, a Comcast executive.
It should be noted that Comcast is bound to abide by Net neutrality through 2017 as a proviso of its 2011 NBCUniversal acquisition.
Open Internet standards were not designed to cover peering (agreements between ISPs and service providers that bind networks) and interconnection, Cohen argued, and firms like Netflix always have paid for interconnection.
Yet what is not stated outright is that both Netflix and Comcast "have business and economic reasons for fighting for this that will affect them in a positive or negative way," Dan Rayburn, a principal analyst at Frost & Sullivan, told the E-Commerce Times.
That surely influences what both sides say in public, he said, since Netflix wants not to have to pay ISPs to deliver quality service to customers, and ISPs want to generate revenue.
'Being Coy'
Netflix is "being a bit coy here. They're essentially trying to win their dispute in the court of public opinion more than anything else," observed Greg Scoblete, editor at RealClearWorld and RealClearTechnology.
"Netflix wants cheaper access to ISP networks and basically wants the ISPs to use Netflix's content delivery system," he told the E-Commerce Times.
"None of this has anything to do with Net neutrality as it stands, and so Netflix wants the FCC to wade in on their behalf to make the economics of peering — connecting Netflix's video content to an ISP for the last mile delivery into the home — more favorable to Netflix," Scoblete explained.
"One thing to investigate is why other over-the-top video providers (Hulu, Vudu, etc.) aren't complaining," Scoblete continued. "Until other Web video providers start to weigh in, I'm more apt to treat this as an issue of Netflix's business model and connectivity decisions being litigated under the guise of Internet principles."
What's also perhaps overlooked is that many ISPs — Comcast included — are part of conglomerates that also provide content over the Internet and, as such, may want to inhibit the services of other providers. What's more, the growth of Internet infrastructure is an expense that the ISPs need to eat, and government regulation could inhibit progress on many sides of the issue.
"Continually operating and upgrading the Internet, year after year, is very expensive," telecom analyst Jeff Kagan told the E-Commerce Times. "Perhaps the solution is for the government to take a hands-off approach and let the marketplace battle it out. One key problem is the Internet changes and evolves on a regular basis, and the government simply can't keep up."
Self-Defeating Approach?
Forcing content providers and intermediaries to pay extra for high-quality bandwidth, however, could be self-defeating for ISPs in the long run.
If entrepreneurs and small startups cannot afford to pay ISPs for the right to deliver their content to consumers as larger companies such as Netflix may be able to afford to do, "we've heard from venture capitalists and other investors that that's going to hurt their ability to develop new online services," Chris Lewis, vice president for government affairs at Public Knowledge, told the E-Commerce Times.
"ISPs should think about that, because it is the demand for innovative online services that is driving Internet growth and consumer interest in the Internet generally," Lewis noted. "Without that demand, you don't see the need for continued upgrades to broadband and new services from the ISPs."