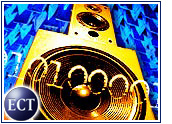 Controversial song-swapping site Napster announced Tuesday that it has signed a worldwide licensing agreement with the UK's Association of Independent Music (AIM) and the Independent Music Companies Association (IMPALA).
The agreement authorizes Napster's use of hundreds of thousands of tracks belonging to over 150 independent record labels in the UK and Europe. The organizations said the deal would help ensure the future of Napster's file-sharing community.
"European policy makers will welcome a deal which aims at promoting greater cultural diversity and which goes some way to ensuring that small and medium-sized companies have equal access to the new digital economy," IMPALA president Michel Lambot said.
Napster said that the agreement would provide the critical mass it needs to launch its new subscription-based service later this month.
Trendsetting Indies
"Independent artists and labels have always been the trendsetters in music and the music business," Napster founder Shawn Fanning said. "I'm grateful that they are now showing that leadership when it comes to using technology to make music more accessible."
Webnoize analyst Ric Dube told the E-Commerce Times that getting the rights "to distribute music for as many labels as possible" is part of Napster's business model.
However, Dube added, "I don't know if it's going to be enough to make people subscribe to Napster."
Musical Chairs
In a separate deal announced earlier this month, Napster will also be licensing technology and content from MusicNet, the paid-subscription music service being launched by three major record labels and media provider RealNetworks.
Under the terms of that agreement, EMI, BMG Entertainment and Warner Music Group will allow their copyright-protected music to be delivered to Napster users — but only "at such time as Napster is operating in a legal, non-infringing manner, and has successfully deployed a technology that accurately tracks the identity of files on the service."
Legal Woes
News of the latest licensing deal comes days after Napster was dealt another legal setback. On Friday, the 9th Circuit U.S. Court of Appeals rejected Napster's request to reconsider a trial court order that Napster block the transfer of copyrighted material.
Napster had requested the rehearing after a three-judge panel of the appeals court ruled that the file-swapping service was infringing on copyrights, upholding U.S. District Court Judge Marilyn Hall Patel's order requiring Napster to remove copyrighted material from its system.
"We recognized going in that rehearing petitions are infrequently granted," Napster general counsel Jonathan Schwartz said. "That is especially so at this stage of the case, where no trial has yet been held in the underlying case."
Schwartz expressed hope that Napster's new subscription-based service would "put to rest many of the outstanding legal issues."
Napster was also reportedly hit Monday with a lawsuit filed by the Academy of Motion Picture Arts and Sciences. The suit accuses Napster of allowing users to download copies of music performed live on the March 25th broadcast of the Oscars.
Traffic Report
A report released earlier this month by Webnoize found that Napster downloads fell 87 percent from February to May, dropping all the way from 2.79 billion music files two months ago to 360 million last month.
Webnoize said the fall in Napster's download activity is the result of the filters the site implemented to block the transfer of copyrighted music files, in order to comply with the trial court's injunction.
The number of simultaneous Napster users has also fallen, but not as sharply as the number of downloads. The average number of simultaneous users was 844,000 in May, down 46 percent from the peak of 1.57 million simultaneous users in February.
"The filters are doing their job, and there's simply less content available to download," Lee Black, director of research for Webnoize, told the E-Commerce Times recently.