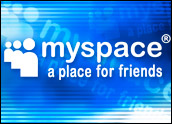 Social networking Web site MySpace and verification companySentinel Tech are teaming up to help protect children from online predators.
The companies announced on Monday that they will donate the Sentinel Safe database technology program, designed to let users identify and remove convicted sex offenders from online communities, to theNational Center for Missing and Exploited Children (NCMEC).
Growing Database
While sex offender data is generally collected by individual state authorities, MySpace and Sentinel Tech jointly developed new technology that combines close to 50 state registries, aiming to help police keep track of an estimated 600,000 convicted sex offenders.
"We believe it's an extremely useful law enforcement tool and want to see it used as broadly as possible," said Hemanshu Nigam, chief security officer at Fox Interactive Media. MySpace is a unit of Fox Interactive.
Making the Web a Safer Place
The steady increase of online activity among increasingly younger segments of society over the past decade has brought with it new challenges for child advocates.
Over the past year, MySpace has increased efforts to block convicted sex predators from the site, which is the world's most popular meeting places for young people. They use the service to find old friends, keep up with their current crowd, and meet new people — sharing photos, blogs, music and videos, among other activities.
As part of its ongoing effort, MySpace recently launched a series of public service ads warning teens about the dangers of meeting strangers on the Internet.
In December, MySpace struck a partnership with Sentinel Tech to create the database and has been using it to identify, block or delete the accounts of known sex predators on its service, company executives said.
The database includes photo-matching software tools that can help authorities cross-reference photos or descriptions of predators against registered offenders, especially those who have failed to keep their registration up to date.
Banding Together
NCMEC intends to use the new database to help law enforcement in conducting its investigations. Its local alerts are now incorporated within MySpace.
About 100,000 of the 600,000 offenders are so-called "noncompliant" cases, said Ernie Allen, NCMEC President and CEO, making them difficult to track.
"A national database with the cooperation of authorities and businesses that operate online communities could help," Allen told the E-Commerce Times.
"MySpace's donation will enable us to help keep the Internet safer," he said, "by tracking down those who commit crimes against our children."