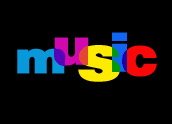 Another company is making a play at online video. Launched Wednesday, PluggedIn is the new kid on the block in a market of heavy hitters that includes MySpace Music, Yahoo Music, AOL Music, MTV.com and of course YouTube.
PluggedIn, however, offers at least one thing those other sites do not have — initial access to 10,000 free streaming high-definition (HD) and broadcast-quality music videos powered by the site's media player, said Jeff Somers, PluggedIn's CEO.
"The biggest differentiating factor for us is that we have really changed the game on the quality of the video itself. We're the first site really on the planet to offer Universal music videos, for example, in the high quality that we are offering them. There's no place out there you can find that," he told the E-Commerce Times.
The ad-supported site, currently in beta, has already signed deals with EMI Music, Sony BMG and Universal to give users access to content from a range of the music industry's most popular artists, including Radiohead, Joss Stone, 30 Seconds to Mars, Coldplay, Chemical Brothers, Green Day, Norah Jones, Daft Punk and KT Tunstall.
A Video Playa
Backed by actor Will Smith's Overbrook Entertainment, PluggedIn aims to provide an immersive experience for users based principally on the site's high-quality music videos and its media player with HD full-screen video playback, DVD-like controls, a multimedia search engine and fan-centric community features.
"It is a combination of being able to work with our partners to access the content at that higher quality, but it was also our development of an innovative player and building off a new technology platform that allows us to stream that new content in a way that is really unique," he explained.
Users will not be caught sitting idly as they wait for a lot of buffering or waiting for the stream to begin, according to Somers.
"It's something you don't normally see with video today. Even low-quality Web video today, you tend to get a lot of bumping and waiting and pauses while the video is playing. We feel this is an opportunity and one way to differentiate ourselves from the other sites out there and really create a high-quality experience for our customers that is focused around this premium content," he noted.
Users, however, do not need to purchase any special equipment such as an HD monitor or cables to enjoy the site's videos, Somers said. The only system requirements are a recent operating system such as Windows Vista, XP or Apple OS X Leopard as well the latest version of Internet Explorer, Safari or Firefox. Linux operating systems are not supported.
Fan-Focused Content
As music videos are the site's jumping-off point, it may not be surprising that the site also includes shades of social networking, with more than 1 million artists' pages and the ability for users to see what other users are grooving to on the Web.
For its Artist Profile pages, PluggedIn has taken a rather different tack than some of its competitors. Unlike sites such as MySpace, where the page is filled with content that the musician or group wants its fans to see, PluggedIn's pages display licensed content and comb the Internet for relevant links to other music sites and content, updated in real time. This, according to the company, provides fans with the freshest information assembled in one place.
"Quite often when you go to music-oriented Web sites, if you go to an artist's page on that site, it tends to be all about that artist, and it's hard to tentacle out from there to other interests you might have. We want to help our consumers discover new music and new artists," Somers stated.
Fans will also be able to purchase music, tickets, merchandise and ringtones via links to sites such as StubHub and Amazon.com, with which PluggedIn is affiliated.
Searches for a favorite band or artist will return results from PluggedIn's video vault as well as the Web and include videos, photos, playlists, news, blogs, bios and more.
"The overall immersive experience that we're aiming for here is one where we create something that is pretty unique in terms of the amount of content that we offer up and the connections to the content that we offer on the site," Somers said.
"A lot of sites out there have content, and we see an opportunity there as well to do a really nice job around connecting fans and building the community in a way that hasn't been done before," he added.
Other features on the site allow users to indulge their inner voyeur by checking out the musical taste of other users on their site and also receive recommendations. Artists' pages will include links to similar artists and music.
"On every one of the artist pages we have this really deep fan connectivity feature where you can see right away which other people on PluggedIn are fans of that particular artist. You can click on that artist and see their music profile and see other artists they like, video content, recommendations and then move to other fans. It's a really cool way to connect with people on the site, and if you want to engage with them you can comment, start a dialogue with them and lots of other things we intend to grow out," he said.