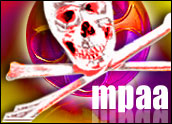 Net neutrality would make it harder for the movie industry to fight piracy, Dan Glickman, chairman and CEO of the Motion Picture Association of America (MPAA), told attendees at the movie industry's annual ShoWest convention in Las Vegas.
Net neutrality is "a clever name," Glickman said. "But at the end of the day, there's nothing neutral about this for our customers or for our ability to make great movies — blockbuster first-run films — in the future. If Washington had truth in labeling, we'd call this proposal by another name: Government regulation of the Internet."
Such regulation would "impede our ability to respond to consumers in innovative ways, and it would impair the ability of broadband providers to address the serious and rampant piracy problems occurring over their networks today," Glickman added.
Day of Discussion
The notion of net neutrality has been hotly debated in recent months. Proponents have argued that regulation is necessary to keep Internet service providers from slowing or blocking access to bandwidth-intensive Web sites such as YouTube because of their higher-than-normal bandwidth demands. Some have even argued that ISPs could ultimately block access to sites that offer competing content or hold consumers "hostage," in a sense, by offering guaranteed access only in exchange for a steep premium.
Opponents of the notion, on the other hand — which include many of the telecom providers, along with the MPAA — have argued that the market will ultimately decide if ISPs become too restrictive. In addition, with content-related services evolving so rapidly, any regulations will quickly become obsolete, they have argued.
Glickman's comments came on the same day as a panel hearing by the House Judiciary Committee on the issue of net neutrality, and also a live webcast on the topic on Internet TV channel VON TV featuring policy experts and industry professionals.
What's Reasonable?
The broader issue that the Federal Communications Commission (FCC) is currently trying to address is the question of what constitutes reasonable network management, Jerry Ellig, senior research fellow at George Mason University's Mercatus Center and former deputy director of the FTC's office of policy planning, told the E-Commerce Times.
In his introductory remarks for the VON TV webcast, FCC commissioner Michael J. Copps called on the FCC to adopt "a specific and enforceable principle of non-discrimination" that "should allow for reasonable network management, but make crystal clear that broadband network operators cannot twist reasonable network management into a not-so-reasonable mechanism for blatant network discrimination."
Where "the line between discrimination and reasonable network management" is drawn should be determined through "a systematic, expeditious, case-by-case approach for adjudicating" discrimination claims, Copps asserted.
"The interesting problem here is that the FCC has never actually issued a net neutrality rule it can actually enforce," Ellig noted. Essentially, the legal issue is that the FCC cannot enforce a policy statement that was not the product of a "notice and comment" rule-making process, he added.
'Biggest Policy Priority'
At the same time, however, "fighting piracy is the MPAA's biggest policy priority," Paul Gallant, a senior vice president and telecom policy analyst with the Stanford Group, told the E-Commerce Times. "Network neutrality rules could interfere with carriers policing the Internet for pirated content."
To wit: "Technology increasingly is making new worlds of consumer-centric innovation possible, and it is handing us the opportunity to deal the first real body blow to online piracy, to begin to reach toward the day when we might be able to take it off the table and debug the system," Glickman argued. "It simply cannot be the policy of this country to say no to that."
In fact, Glickman's argument "sounds like what a lot of the motion picture folks and recording folks have been saying for a long time — it's not a huge change from what we've heard before," Ellig said.
"My first reaction is that I think their underlying logic is that if a network owner can't identify what's in packets or monitor and manage traffic, they won't get much help from network operators when trying to catch people who are pirating," Ellig said.
"That doesn't sound unreasonable, but — not being a network manager, owner or network engineer — I can't tell you if there might be other ways of dealing with piracy that would be regarded as neutral," Ellig added.
'A Tough One'
On a higher level, the arguments on both sides "show how net neutrality affects many different groups and in different ways," telecom industry analyst Jeff Kagan told the E-Commerce Times.
"Both sides make sense with their arguments, yet something needs to be done," Kagan added. "We have to take into consideration the end user, and the studios, and the Internet companies and assorted others who all seem to have competing ideas, and come up with one strong idea that they can all support."
Failure to do so, Kagan added, could risk the economics of the various industries involved. "It is that important and that serious," he concluded. "This is going to be a tough one."