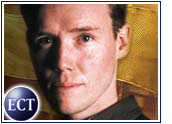 In a ruling that could forever alter the digital copyright landscape, a U.S. District Court found Wednesday that Internet music download site MP3.com willfully infringed the copyrighted works of Universal Music Group and is liable for damages of at least $118 million (US$).
U.S. District Judge Jed Rakoff awarded Universal $25,000 in statutory damages per compact disc copied by MP3.com from Universal's catalog.
The next phase of the trial, scheduled for November, will determine the number of CDs involved and the total damages. In court, UMG stated that the number of CDs was between 5,000 and 10,000. MP3.com said the total was 4,700.
Perhaps Not a Fatal Wound
Representatives of MP3.com had argued in court that a decision of this type would constitute a "death sentence" for the company. However, Gartner Group analyst Van Baker speculated that the ultimate damage award would not put MP3.com out of business, but would certainly hamstring MP3.com chief executive officer Michael Robertson.
"The impact near-term is that Michael's got a whole lot less money than he would have had otherwise," Baker told the E-Commerce Times. "That's not to be underestimated. That's going to curtail their ability to do a lot of things they would like to have done."
Added Baker, "It means that Michael's going to be a little more cautious about pushing the envelope. He's always been a push-the-envelope kind of guy. He's always been willing to stretch the limits to establish these legal boundaries where it's been kind of gray."
Internet Subject to Same Standards
According to published reports, Judge Rakoff said Internet companies "may have a misconception that, because their technology is somewhat novel, they are somehow immune from the ordinary applications of laws of the United States, including copyright law."
Added Rakoff: "They need to understand that the law's domain knows no such limits."
Robertson immediately said his firm will appeal the court's ruling. "We believe that everyone should have the right to listen to the music they purchase, even if it's on the Internet," he said. "While we respect the court, we disagree with the court's decision and we look forward to taking our case to the Court of Appeals."
Baker, who said that the decision in this case was "pretty inevitable," added that the appeal may mainly be an attempt to reduce the damages, as well as an attempt "to bring Universal back to the table one more time to negotiate."
Celebration and Devastation
Despite the heavy blow, the court's decision could have been worse. On August 23rd, Judge Rakoff reduced potential damages that MP3.com would have to pay by saying that damages would be assessed per CD infringed, rather than per song. Wednesday, Rakoff said he had considered an award of as much as $150,000 per CD but backed off.
Universal's lawyer, Hadrian Katz, had requested that MP3.com be hit with damages totaling $450 million, a figure which he said would not be a mortal blow to MP3.com.
Nonetheless, the record industry's old guard celebrated the court's decision.
"We're obviously pleased with today's ruling," said Cary Sherman, senior executive vice president and general counsel of the Recording Industry Association of America (RIAA). "This should send a message that there are consequences when a business recklessly disregards the copyright law."
Impact on an Entire Industry
The MP3.com case is being watched closely throughout the online and music communities, especially by Napster, a file-sharing network that has itself been targeted for lawsuits by a coalition of record labels and individual artists.
"[The decision] certainly doesn't bode well for a Napster," Baker said, "because in general it's another decision where the courts have been fairly aggressive in enforcing digital property law."
Earlier this year, MP3.com settled lawsuits with four other record labels after Judge Rakoff found copyright infringement did take place. However, negotiations between MP3.com and Universal left the two parties more than $75 million apart, lawyers for both sides said.
"There's evidence that MP3.com probably saw this [court decision] coming by virtue of the fact that they've been negotiating settlements with other labels," Baker said.