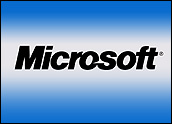 In a move that could threaten the livelihoods of security software makers Symantec and McAfee, Microsoft has announced it will offer free antivirus software some time in the second half of 2009.
The free software, codenamed "Morro," will replace Microsoft's current security offering, Windows Live OneCare, a suite of services that costs consumers about US$50 per year.
Morro will be designed to protect PCs against viruses, malware and spyware.
"Dating back to 2002 and 2003, when we launched the Trustworthy Computing memo, our goal was to get more users protected on Windows PCs," Amy Barzdukas, senior director of product management at Microsoft's online services and Windows division, told the E-Commerce Times. "Making the move to Morro as a no-cost core antimalware solution is really the next step to trying to get more customers more protected."
Showdown With Symantec, McAfee
Antivirus companies that charge customers for their software will likely see Microsoft's move as a competitive threat. Symantec's stock was down 7.2 percent to US$11.51 in mid-day trading on the Nasdaq National Market. McAfee stock was down 4.2 percent to $27.35.
"My initial reaction was that some of the virus and malware vendors may have their noses out of joint if this is offered free," Don Retallack, an analyst with Directions on Microsoft, told the E-Commerce Times. "Anything that's free and easy to use will help with the security of PCs. Microsoft sees hundreds of millions of PCs every month with patches. It's likely to increase the security of people's PCs."
While the number of viruses causing problems has actually decreased, other forms of malware are on the rise, Retallack said, citing Microsoft's latest semiannual security intelligence report, released a few weeks ago.
"If Microsoft can help on any of those things, it will do their customers some good," he said.
Hard on PCs
One of the chief reasons PC owners are often hesitant to install antivirus software on their computers is that it can significantly slow down the speed of other applications. Only computers with the most powerful — and most expensive — microprocessors can run antivirus software with little to no overall slowdown in processing speeds.
"In general, the more scanning you have to do, the more affected is the speed of the PC," Retallack said. "There are some strategies that Microsoft has used in the past where they can avoid scanning everything every time a PC is accessed by outside software. They can scan it as it comes through the firewall to make sure it's safe, but that would be difficult to implement."
Protecting consumers' PCs is also more difficult than protecting enterprise PC networks, because with consumer-owned computers, there's a wider variety of types and capabilities.
"Generally, enterprises control networks much more strictly than consumers do," Retallack added.
Microsoft's goal in developing Morro is to build it from the ground up with performance in mind, Barzdukas said.
"I'm not prepared to discuss the details today, other than to say that it is our goal is to make it as lightweight as possible on people's systems," she said.
The End of OneCare
Morro will be available as a free download. Unlike other core software elements released by Microsoft over the years, Morro will not be bundled with the Windows operating system.
"Morro will remain completely separate from Windows," Barzdukas said. "It's an opt-in service."
Current OneCare subscribers will be protected for the length of their subscriptions. Once Morro is available, OneCare subscribers will be given the option to move over to the new software or to go to a third party, she said.