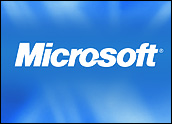 Microsoft announced plans to buy back US$40 billion of its own stock, increase its dividend by 18 percent, and tap the debt markets for the first time in its 33-year history.
The moves come at a time when many companies are battening down the hatches in anticipation of an ever-tightening credit market as a result of the recent turmoil on Wall Street.
MSFT: A Cheap Stock
The stock buyback will occur over the next five years.
"Clearly, Microsoft is a cheap stock, and there is some level of frustration about their stock price," Sid Parakh, an equity analyst with McAdams Wright Ragen, told the E-Commerce Times.
Microsoft's stock has routinely traded below $30 going back a few years. This despite the fact that the Redmond, Wash.-based maker of the ubiquitous Windows operating system generates nearly $20 billion in cash per year, has no debt and is immensely profitable.
"They've done pretty well over the last couple of years and the stock really hasn't done anything," Parakh said.
Competition From Google and Apple
Part of Microsoft's quandary on Wall Street is that it is most often compared to Google, which has increasingly begun to encroach on territory Microsoft has traditionally dominated: the enterprise software sector.
"Google is growing at 35 to 40 percent, while Microsoft is growing at low double digits," Parakh said. "Now, there is some element of the law of big numbers, but the other concern is that Microsoft needs to find new areas of innovation and growth."
Wall Street also seems to have concerns about the continued rise of open source software such as Linux, along with the fact that Microsoft's huge investments in online search and advertising haven't yet paid off, Parakh noted.
A Microsoft First: Taking on Debt
Microsoft's board also approved taking on up to $6 billion in debt and up to $2 billion in short-term debt. The company said it will use the debt for general operating purposes and to help with the stock buyback.
The move comes at a time when most companies are loath to take on debt, and banks are loath to extend it to all but the companies with the most stalwart balance sheets.
"For a company like Microsoft, [taking on $6 billion in debt] is not going to be an issue," Parakh said. "It's a company that probably has one of the strongest balance sheets in the world."
Credit rating agencies such as Moody's and Standard & Poor's would seem to agree with Parakh's assertion.
On Monday, the two agencies gave Microsoft a AAA credit rating, the highest rating any organization can obtain.