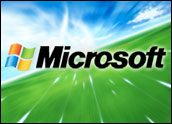 Microsoft will receive nearly US$21 million from Immersion, a company that develops "tactile-feedback" technology, after the two companies agreed to settle a lawsuit.
San Jose, Calif.-based Immersion has developed tactile feedback technology, which makes video game controllers vibrate when there is an explosion or some other game action event on screen, Sid Parakh, an equity analyst with McAdams Wright Ragen, told the E-Commerce Times.
Legal Saga Goes Back to 2002
Litigation over Immersion's touch feedback feature goes back to 2002, when Immersion sued both Microsoft and Sony for patent infringement. Microsoft and Immersion settled that litigation in 2003, with Microsoft paying Immersion $26 million as part of the settlement, Parakh said.
However, at the time of the 2003 settlement, Microsoft and Immersion agreed to an uncommon clause that obligated Immersion to pay back a significant portion of the $26 million if Immersion ended up settling its litigation with Sony. Sony makes the PlayStation series of video game consoles.
In essence, Microsoft provided Immersion with cash while Immersion continued its litigation against Sony, a fierce rival of Microsoft's in the video game business. At least that's one way to look at it.
"Maybe it was a dual intention where Microsoft knew they would have to pay Immersion eventually, but at the same time, they could help keep Sony in litigation with Immersion," Parakh said. "It's hard to tell. Clearly, Immersion's technology is worth something because Microsoft and Sony both settled."
No Clear Winner
Exactly which of the three parties comes out on top is hard to say, however.
"I don't know if you can declare a winner," Jeff Schreiner, an analyst with Capstone Investments, told the E-Commerce Times. "Microsoft received some compensation they were looking for and Immersion was added as a business partner."
The settlement also removes the negative overhang the case had on Immersion because many investors believed that Immersion would have to pay up to $35 million to Microsoft, Schreiner said.
At the same time, Immersion will have the chance to be part of Microsoft's efforts to develop new products that use so-called touch technology, where users interact with device features simply by tapping their fingers against a device's screen. Two such products now in the market include the Apple iPhone and the Samsung Instinct phone.
"Immersion does touch, and Microsoft will be developing new touch products over the next six to 12 months," Schreiner said. "So, being a certified partner gives Immersion the opportunity to be a part of those projects at some point. Microsoft is planning to make touch a big part of their strategy. Look at the iPhone and the Samsung Instinct. Touch is becoming a bigger part of the way users interact with devices."
Immersion also receives compensation from Sony as a result of its settlement with the Japanese consumer electronics giant.
"Sony paid Immersion for damages for patent infringement. The royalty Sony currently pays as part of the settlement is $750,000 per quarter, and that's ongoing," Schreiner said.
Immersion Gaining Traction
Aside from its legal disputes with Microsoft and Sony, Immersion is seeing solid traction in the mobile phone market.
The Samsung Instinct, which uses Immersion's tactile-feedback technology, has sold more than 1 million units in its first month of availability, Schreiner said.
"As the volume of touch phones increases, Immersion's technology will become more prevalent," he said.