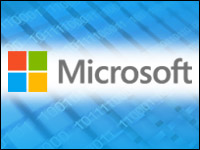 Microsoft may cash in its Points virtual payment system.
Microsoft will discontinue Points in favor of a cash-based system that will accept credit and debit purchases, as well as gift cards purchased at retail outlets, according to The Verge.
Microsoft Points are the virtual currency for Xbox Live. Players purchase points, which can then be used to purchase games and content. A new cash system would be similar to what's in use with Windows 8.
It is not known when this change may happen, but reports indicate it could be announced at next month's Electronic Entertainment Expo.
"We don't comment on rumors or speculation," Microsoft spokesperson Shirley Kim told the E-Commerce Times.
Rumor Recirculation
"This is a long time coming," P.J. McNealy, CEO and founder of Digital World Research told the E-Commerce times. McNealy wrote about the possibility of Points being discontinued in a January 2012