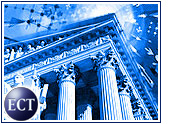 Troubled Internet consultancy MarchFirst (Nasdaq: MRCH) filed for Chapter 11 bankruptcy protection on Thursday.
The filing comes little more than a week after the company laid off 1,700 employees, sold a slew of assets to rival Divine, and acknowledged that had "significant liquidity difficulties."
According to published reports, the company's bankruptcy filing listed both assets and debts greater than US$100 million and over 1,000 creditors. The two largest unsecured creditors are investment banking firm Credit Suisse First Boston and Microsoft.
Chicago, Illinois-based MarchFirst said that the filing, which was made in Delaware, was "expected to provide the company with the time to complete the orderly liquidation of its domestic business units and core assets and to maximize their value."
Little Leftover
Any cash proceeds received through the sale of assets will be distributed first to creditors, then to holders of MarchFirst's preferred stock, and then to common stock holders, the company said.
However, MarchFirst said, it is unlikely that any proceeds will remain for distribution to holders of common stock.
MarchFirst's European business units are not included as part of the Chapter 11 filing, although the company's domestic subsidiaries and affiliates are included in the bankruptcy.
Just a Fiasco
MarchFirst has struggled since it was created last year in a merger between Chicago's Whittman Hart and San Francisco, California-based USWeb/CKS. Morningstar analyst David Kathman told the E-Commerce Times recently that the merger was ""just a fiasco, basically."
The last month has been particularly rough on the consulting firm. In a deal worth up to $120 million, MarchFirst sold its receivables, its central region office, its SAP office and 19 other offices to Divine.
Divine announced that it had received anti-regulatory approval for the acquisition, which was completed Thursday.
Selling Spree
MarchFirst also said Thursday that it had completed the sale of certain other business units, including its Salt Lake City office and its traditional ad agency McKinney & Silver, for an aggregate purchase price of approximately $13.6 million and the assumption of liabilities of approximately $17.0 million.
McKinney & Silver was snapped up by the France-based Havas Advertising, which was eager to acquire the company's clients, including carmaker Audi and drink giant Bacardi.
Delisting Next
As another sign of just how far MarchFirst has fallen, it said that it did not intend to file a Annual Report on Form 10-K with the U.S. Securities and Exchange Commission (SEC) and that it believes it will soon be delisted from the Nasdaq.
The Nasdaq halted trading on the company's stock Thursday morning at 31 cents. Nasdaq said that trading would remain halted until the company satisfied Nasdaq's request for additional information.
Struggling Sector
MarchFirst is not the only Internet consulting firm in trouble. San Francisco, California-based Internet consultancy Scient announced Wednesday that it would be laying off 675 employees, more than half its staff, during the current quarter and could cut up to 175 additional positions if business conditions do not improve.
Even global accounting and consulting firm PricewaterhouseCoopers has been hit by the dot-com downturn. The company reportedly said Wednesday that it was cutting 750 to 1,000 jobs, or 6 percent to 8 percent of its U.S. consulting unit. The cuts were blamed on a slowdown in technology spending by U.S. firms.