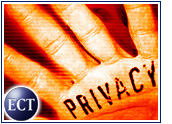 As a result of intense pressure from anti-spam activists, major Internet service providers (ISPs), including AT&T Corp. (NYSE: T) and PSINet, Inc. (Nasdaq: PSIX) are taking steps to ensure their salespeople do not sign contracts with companies that send unsolicited commercial e-mail.
PSINet, an Ashburn, Virginia-based Internet infrastructure company, said it ended a contract with Cajunnet, a Louisiana marketing firm said to be a known sender of unsolicited e-mail, after press reports exposed the relationship. The company also said it would beef up its anti-spam rules.
The so-called "pink contract" — an addendum to PSINet's Internet service contract that permitted the marketer to send spam — was handled by a junior lawyer who was not aware of the company's anti-spam policy, PSINet said.
"He screwed up," PSINet spokesperson Robert Leahy told the E-Commerce Times.
Running a Tight Ship
In addition to cutting off service with Cajunnet, PSINet said it would amend its abuse policy to reinforce the principle that such tactics as "opt-in schemes, spam-vertising Web sites or providing spam 'support services' such as mail drop boxes or sale of spamware" are prohibited.
PSINet also said it will also provide more training to its sales force to ensure that representatives are "sophisticated in recognizing and rejecting requests for contract modifications that might weaken or undercut" the anti-spam policy.
In addition, the company said it will educate its Internet abuse staffers to ensure they are "better attuned to the ploys used by marketers" to evade the terms of the abuse policy.
AT&T 'Aberration'
Separately, AT&T Corp. also ended a relationship with a known spammer, though company spokesperson William Hoffman denied that the company knowingly does business with such companies.
After realizing that its contract with NevadaHosting.com was "in direct conflict" with AT&T policy, the company ended the relationship and began its own sales force education program, Hoffman said.
The contract, which was exposed by anti-spam group The Spamhaus Project was "an aberration," Hoffman told the E-Commerce Times.
According to Hoffman, the contract had been terminated months before the group found out about it.
"We have communicated to the field the difficulties in dealing with the spam community," Hoffman said.
Overeager Salespeople
The steps the companies are taking should help alleviate the onslaught of unsolicited e-mail, according to one anti-spam activist.
"The vast majority of spam problems from major ISPs have been the result of overeager, undereducated salespeople," said John Mozena, co-founder and vice president of the Coalition Against Unsolicited E-mail (CAUCE).
"It's been an educational process," and spammers tend to be ahead of salespeople on the learning curve, Mozena told the E-Commerce Times.
According to Mozena, the ISP community has been, as a whole, fairly supportive of anti-spam efforts because most companies realize that spam can be costly, both in terms of money and of irate subscribers, Mozena said.
Still, he added, "With any big company, you're going to find people who are clueless."