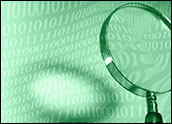 Personalization — the purported long-sought Holy Grail of Web content management — just might have finally arrived via Web applications that make Web sites responsive in real-time to the unique needs of individual visitors.
At the heart of recommendation and personalization technologies are active, content-based collaborative filtering formulations designed to present a user with Web pages containing information items tuned to his or her highly specific interests.
On the presentation level, the humble ad-supported newsfeed is a good user-preferences-based information filter and recommender.
However, from a Web marketer's perspective, the true "Holy Grail" is whatever produces the best improvement in the site's defined goals. To marketers, summarizing and understanding people's individual preferences in order to deliver to visitors personally relevant Web content makes sense only in the context of optimizing user registrations or conversion rates — the successful completion of a checkout process, a.k.a. "getting paid."
Toward that end, the emergence of today's recommender systems is based on the priorities of marketing over consumption. Leading edge examples include:
Omniture Test&Target delivers messages directly to online visitors; tests different Web site designs, content, navigation and campaigns; targets specific marketing offers, products and content to different segments of visitors or individuals; and improves site conversion by catering to visitors' specific interests every time they visit.
Interwoven Optimost is a Web site optimization solution designed to enable online marketers to get more from their customer acquisition and Web site investments by maximizing online conversion rates, increasing customer engagement, and driving customer-centric design with design decisions rooted in real-time site visitor inputs.
SiteSpect is a solution that seeks to enable Web marketers to optimize Web site and mobile Web effectiveness through multivariate testing and behavioral targeting. By testing variations of landing pages, product descriptions, search results and buy-flows, SiteSpect seeks to allow marketers to fine-tune every aspect of their Web site on a segment-by-segment basis.
Real-Time Presentation and Online Optimization
Another emerging player is Magnify360, with offices in Los Angeles and Shanghai, China. Magnify360 provides a SaaS (Software as a Service) content personalization and marketing optimization platform that can track an Internet user's behavior and characteristics based upon some 300 data points on each individual. The software automatically changes client Web site content depending on everything from a user's online shopping pattern and type of computer to the time of day. The product is sold to e-commerce companies, advertising agencies and lead generation companies.
Magnify360's position can be measured in its placement on a list of seven companies named to Forrester Research's April 2008 independent report "Hot Companies to Watch in 2008." Also, in September 2008, Magnify360 CEO Olivier Chaine walked off with "The Best of Show Award" at the VentureNet 2008 Conference held in Orange County. Most recently, Magnify360 was invited as one of 12 companies to present at the Software & Information Industry Association (SIIA) OnDemand conference for enabling and delivering SaaS.
Last August, Magnify360 raised US$2.5 million from MHS Capital in a venture funding round.
Magnify360 is part of a growing marketplace for online optimization procedures used to make Web sites as effective and functional as possible, according to John Lovett, senior analyst at JupiterResearch and author of the Sept. report "Recommendation Technologies: Analyzing Recognition, Relevance, and Returns."
"Customer-behavior data are rapidly amassing for online retailers in both volume and valuable insights. Site operators are seeking methods to glean knowledge from the data to provide the right products," the report stated.
"Today's recommendation and personalization technologies seek to meet that unfulfilled promise from the '90s to present content in real time based on what the site is learning about visitors as they're moving around on Web pages," Lovett told the E-Commerce Times. "Now online marketers can use a multitude of different techniques to understand who you — the site visitor — are and what you do so that they can reach you with timely and relevant messaging and in the process make you a customer."
Lovett declined to comment specifically about Magnify360, but he did say that driving Web site conversion rates instead of clicks as a means to profitability relies on marketers becoming intimately more familiar with customers and providing the right information to them at the right time.
"Optimization has made the online channel highly relevant and personalized," Lovett said.
Magnify360's Role
Magnify360, founded in 2004, grew out of the technologically febrile mindset of founder Olivier Chaine. He got his start as an aerospace engineer, working first for Lockheed Flight Systems on a gesture-recognition program for combat helicopter pilots and later for Northrop Grumman on a GPS-guided parafoil delivery system. At interactive professional services firm USWeb/CKS, he oversaw projects for clients like Time Warner, Kaiser Permanente and LAVote.net, the first real-time online election reporting system.
Chaine spent three years as VP Technology and Web Operations for the original team at LowerMyBills.com, which was acquired by Experian for over $300 million. By developing and launching the industry's first user behavior analysis system, he helped LowerMyBills increase its conversion rate by over 200 percent, in addition to increasing site stability to over 99.9 percent.
He followed that with a stint as interim CTO at StrongMail Systems, a provider of e-mail marketing technology. Next, he founded the Marketing Architects, an agency with clients that included InterActive Corp's (IAC) TicketMaster and Entertainment Publications, Ryland Homes and others.
The Light Bulb Goes On
Looking for an entrepreneurial breakthrough, Chaine saw his Magnify360 opportunity in chronic Web stasis and stagnation.
"Web sites have not evolved since the advent of the Internet," he said. "Twenty years later, most companies are still delivering the same site with the same message, offer and experience to all of their visitors, regardless of individual motivations and even past customer activities. It's no wonder that the average conversion rate is barely 2 percent."
As a result of working with so many diverse companies over the years, Chaine had extensive dealings with the process called "multivariate testing" of Web sites.
In Internet marketing, multivariate testing is a process by which more than one component of a Web site may be tested in a live environment. It can be thought of in simple terms as numerous split (or "A/B") tests performed on one Web page at the same time. Since split tests and A/B tests are usually performed to determine the better of two content variations, multivariate testing can theoretically test the effectiveness of limitless combinations. The only limits on the number of combinations and the number of variables in a multivariate test are the amount of time it will take to get a statistically valid sample of visitors and computational power.
"I realized that simply optimizing conversions through A/B or mutlivariate testing wasn't sufficient in either delivering the ideal user experience or providing maximum lift," Chaine told the E-Commerce Times.
Furthermore, the testing systems at that time involved too many engineers and too much time to build out and test page variations.
Chaine recognized that at some point, companies that could not test and target rapidly enough were inevitably going to struggle and lose money on all of their marketing initiatives.
"What the market needed was an agile marketing platform that provided personalized user experiences to each and every Web visitor, without the manual effort that traditional testing required," he said.
Launching Magnify360
He decided to go it alone — and Magnify360 came into being. Chaine grew a small team for R&D and developed a platform designed to automatically deliver the best site experience for each user.
The first challenge was the market.
"Four years ago, marketers were still focused on driving clicks, not conversion rate," he said. "It wasn't until just recently that the industry realized the severe need for optimization and became receptive to behavioral marketing, multivariate testing and predictive modeling."
Behavioral targeting is a technique used by online publishers and advertisers to increase the effectiveness of their campaigns. It uses information collected on an individual's Web-browsing behavior, such as the pages they have visited or the searches they have made, to select which advertisements to display to that individual. Practitioners believe this helps them deliver their online advertisements to the users who are most likely to be influenced by them.
Predictive modeling is the process by which a model is created or chosen to try to best predict the probability of an outcome. It is used extensively in analytical customer relationship management and data mining to produce customer-level models that describe the likelihood that a customer will take a particular action. The actions are usually sales-, marketing- and customer retention-related.
Chaine's second challenge was competing with large-scale, publicly-funded competitors with big marketing budgets.
"But as the market came around and we differentiated ourselves in both method and proven success client-after-client, we found it much easier to compete head-to-head," he said.
By 2006, Chaine and his team had bootstrapped Magnify360 to profitability, including among its early beta clients Intuit, Citrix Systems, HSBC Bank and Continental Warranty.
"Our very first client is still with us today," he said proudly.
What Magnify360 Does
Magnify360, according to Chaine, provides the only turnkey optimization platform that is designed to increase online marketing return on investment. The platform relies on a proprietary multivariate behavioral targeting (MVBT) algorithm that dynamically customizes each site visitor's experience to achieve the best user interface at the highest rate of conversion. of marketing campaigns like search engine marketing (PPC), display advertising and affiliate marketing that drive traffic to landing pages. B2B Lead Capture & Nurture optimizes both lead generation and e-commerce businesses.
The Magnify360 Platform automatically serves individually optimized pages to each visitor, based on each visitor's behavioral profile, which includes the individual's geo-location, time of day of the visit, personality type and even learning style. Using thousands of known and discovered profiles, the Magnify360 Platform matches each new visitor to at least 25 different demographic, psychographic and intent-based profiles. These profiles are matched against the MVBT algorithm so that the Platform can serve up in real time the most relevant messaging, graphics, offers, layout and page flows to drive each of those visitors toward a purchase, subscription or other call to action.
This dynamic customization process is based on where each visitor is in his or her buying cycle, in addition to intent, personality type and learning style. This information is gleaned from the campaign a visitor is coming from, the keywords used, click speed, time of day and a whole host of other factors.
"In other words, Magnify360 increases the relevancy and engagement of every touch point with each visitor in real time," Chaine explained. "As a result, it dramatically increases conversions, transactions and revenues."