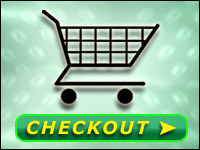 Mobile commerce sites showed growth during the 2012 holiday shopping season as they gave consumers more on-the-go options for buying and researching products, according to the latest ForeSee Mobile Satisfaction Index.
Foresee, a customer experience analytics firm, saw the Index jump two points over Christmas 2011 to a score of 78 on a 100-point scale for its Holiday Retail Edition.
When it comes to individual companies, Amazon took the No. 1 spot with a score of 85. Apple and QVC were next with scores of 83, with NewEgg and Victoria's Secret coming in at 80 in the report. Those at the bottom of the list of 25 mobile retailers include Shop NBC with a score of 73, and Sears, RueLaLa, Overstock and Gilt.com each earned a 74 in the ratings.
The study shows that the mobile platform is maturing faster than the traditional Web. However, it still complements the brick-and-mortar experience as well as boosting e-commerce activities.
"A lot of the individual sites have really done a good job of improving that experience and satisfaction of it," Larry Freed, president and CEO of ForeSee Results, told the E-Commerce Times.
Mobile commerce differs from e-commerce in that mobile is often used as a companion channel rather than a purchase or conversion channel. Consumers browse a mobile site or app to do research, often on a tablet or larger-screen device.
Shoppers also use their mobile phones or tablets while in stores to engage in what is called "showrooming" — shopping in a brick and mortar store but also looking up information and prices on the store's website and on competing websites.
Making Room for Showrooming
Comparison shoppers are using mobile 33 percent of the time to compare one retailer to another, and 20 percent of the time to view product on the store's own website, Alex Campbell, co-founder and chief innovation officer at the mobile marketing solutions firm Vibes, told the E-Commerce Times.
"Shoppers conducting product research are looking for confidence in their buying decision," Campbell said, "and are more likely to look up a review or scan a QR code to get more information on the product."
Because in-store consumers can often look up a price for the same merchandise at a competing retailer, some outlets are afraid of showrooming. While this is a legitimate concern for them, many retailers have forged a link between the retail experience and mobile by creating apps that help consumers while in the store.
"It's a good strategy," Freed said. "You want to make a compelling reason when a consumer is in the store to use your mobile app instead of a competitor's … that's going to keep the competitor out of the mix."
More than half of respondents in the ForeSee survey of 6,200 consumers visited a company's website as a first step in the holiday shopping experience. Mobile visits ranked much lower; only 6 percent of respondents reported visiting the company's website, mobile site or app via a mobile phone as a first step while shopping. While the number is low, it is a satisfied group, rating the experience a score of 80.
"Consumers are using their phone to build confidence in their shopping decisions," said Campbell. "A major factor driving consumers to research a product from their mobile phone while still in-store is to simply feel better about their purchase. Providing accurate and accessible product information builds consumer trust and loyalty."
Showrooming doesn't have to result in a purchase sent to a competitor. Research conducted by Vibes shows that 29 percent of shoppers that used a retailer for a showroom ended up buying from the store's own website. "It is important to make it easy for the shopper to perform research and transact on a mobile-optimized site or guide them to the retailer's desktop site to transact at a later time," Campbell said.
Mobile Attention Span
Retailers have work to do to keep in-store customers on their websites and mobile apps. The irony is that the top mobile retailer in the report is Amazon, an online-only retailer.
"The reality is that retailers won't be able to stop consumers from using their mobile devices from comparison shopping," said Eugene Signorini, vice president of mobile insights at Mobiquity. "What they need to do instead is recognize that it's a great opportunity to engage the consumer via mobile. After all, if consumers are using their devices while in-store, they have already signaled two things: first, they are likely interested in making a purchase since they are actively shopping both physically and digitally. And second, they are willing to use mobile as a part of the overall transaction experience."
The best way to do this is to use mobile as a tie-in to loyalty programs, or as an adjunct to the overall store experience, Signorini told the E-Commerce Times. "For example, Shopkick has introduced services which rewards consumers points for showing up at a store, which can be redeemed in the future for gift cards for the same merchant. Other means of engagement include using QR codes in-store for product info or actual purchasing." Target did this for the Christmas shopping season, he added, with a display that had the top 20 toys, which consumers could purchase using their smartphone.
Mobile Customer Satisfaction
Retailers that are able to attract a mobile showrooming experience may be in the best position to ring up sales.
"The highly satisfied consumers are 64 percent more likely to purchase from that retailer," said Freed. "If you lose them on mobile, they're going to go somewhere else, they're not just going to go to another one of your channels. And the value of making the experience great is well worth the investment."