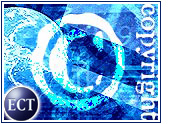 A new trial date in November has been set in the copyright infringement case brought by Tee Vee Tunes against MP3.com (Nasdaq: MPPP), after a federal judge declared a mistrial in the case Tuesday, citing a mathematical error by the jury.
In April, a jury found that MP3.com must pay TVT $292,000 for copyright infringement. However, within hours of the verdict, several members of the eight-member jury contacted U.S. District Judge Jed S. Rakoff and notified him that there had been an error in the calculations of the damages awarded.
"The error is plain and must be rectified if justice in this case is to be anything more than a formalized illusion," Rakoff wrote in a six-page opinion.
A new trial is set to begin on November 5th.
"MP3.com is currently assessing the court's ruling and will consider our options and act accordingly," MP3.com public relations director Greg Wilfahrt told the E-Commerce Times.
Check, Please
In March, the U.S. District Court of the Southern District of New York ruled that MP3.com willfully violated TVT copyrights and ordered that TVT "may recover statutory damages for infringements of both the composition and the recording" of songs.
A jury was then asked to decide how many copyrights MP3.com had infringed and how much each infringement was worth in damages. According to reports, when jurors tallied TVT's award for each of the approximately 75 works it found that MP3.com had infringed, they apparently awarded TVT $3,125 for each song by mistake, instead of the $31,250 per work they had intended to award.
In declaring the mistrial, Rakoff wrote that the court "reaches this conclusion with some regret, since, arithmetic errors aside, the jury was attentive and conscientious and the case was well tried; indeed, nearly all the jurors expressed great remorse over allowing the arithmetic error to occur after their hard work."
According to reports, TVT had sought $8.5 million in the lawsuit.
Lawsuit Log
MP3.com has already agreed to pay nearly $150 million in copyright infringement settlements made with five major record labels: including Universal Music Group, Sony Music Entertainment, EMI Recorded Music, BMG Entertainment and Warner Music Group.
San Diego, California-based MP3.com still faces litigation from Zomba Recording Corporation and Zomba Music Publishing — the label behind Britney Spears, the Backstreet Boys and 'N Sync — and a group of songwriters who brought a $40.5 million claim against MP3.com in May.
MP3.com hosts more than 926,000 songs and audio files posted from more than 144,000 digital artists and record labels on its Web site.
Vivendi Universal (NYSE: V), whose $373 million acquisition of MP3.com is set to be completed in September, has reportedly said that it took the necessary steps to protect itself against legal risks.