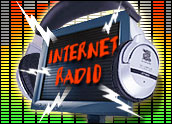 The world of commercial radio is getting ever more homogenized, as media giants are running thousands of stations in hundreds of markets with remarkably similar formats and playlists. On the other hand, specialized radio services have begun offering increasingly particular formats and programming options. On satellite service XM Radio, for instance, users can listen to one channel that plays only the music of classic rockers like Led Zeppelin and another that focuses on bluegrass.
Into this fray comes Web-based radio service Jango. After working with 300,000 beta testers, the service is now live. Like competitors Pandora and Last.fm, Jango serves up individualized radio channels to anyone with a broadband Internet connection. The channels can be chosen around types of music — trance or Motown, for example — or even individual artists (all Al Green all the time). The user then hears a stream of music from that category.
Let's Get It On
Jango is betting on the social networking aspect of its site to drive its business model, founder and CEO Dan Kaufman told the E-Commerce Times. Most of the Internet radio services currently jockeying for position will eventually have to turn to advertising to support the sites and the royalties they must pay to stay on the right side of music industry legislation. However, only a critical mass of screen views will allow services to avoid placing those ads directly into audio streams in the form of traditional radio-type commercials, he noted. Jango is aiming to avoid taking that step.
Incorporating a variety of Web 2.0 techniques like the ability to designate friends on the service and share information about musicians and favorites, Jango hopes to build an even larger user base that not only tunes into Jango but also uses it as a social destination.
Jango listeners can see who's listening to custom stations they've created, tune into one another's stations, and send messages like "thank you's" to those that have created stations they like. The extra functions make for extra page views and, of course, extra hits for those all-important per-view ad fees.
If the strategy works, said Kaufman, the service likely will be able to avoid inserting audio ads into the content of the radio stations themselves.
"We hope to be able to get most or all of our ad revenues from visual ads alone," he said.
Taking It to the Streets
Of course, the direction of all broadband content is away from the desktop and into other areas of Web users' lives. Jango does have plans to make its service accessible via mobile devices, said Kaufman.
However, the company will not use proprietary devices, like services such as Slacker, he noted. Instead, it is working toward creating a version of the service accessible via mobile Web browsers that ship standard on the phones of large wireless carriers.
"We want to leverage the fact that over time people will be getting increased broadband access to Web sites through their phones," he explained.
In the meantime, Jango will be working on enhancements to its computer-accessible site. By the end of the year, Kaufman said, a mini-player will be available that will allow users to access the main controls of the service through a small window on their computers' desktops.
A widget for placing on other social networking services also is in the works. Users will be able to allow visitors to their Facebook or MySpace sites to tune into their custom radio stations and thus get a sense of their musical tastes.
The music site also has a variety of third-party partnerships in the works. Within a week after launching to the general public, the Jango service will allow users to click through to iTunes or Amazon to purchase either the track or the album to which they're listening, explained Kaufman.
The transaction fees generated by those click-throughs also will help to keep ads on the service at bay. For those who simply don't want to be exposed to any ads, ever, Jango will be launching a premium version of the service for a monthly subscription fee.