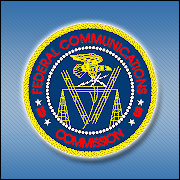 By a 3-2 vote Tuesday, the Federal Communications Commission approved a sweeping new Internet regulatory framework commonly referred to as "Net neutrality rules."
Long-winded monologues filled with references to innovation, transparency, freedom — and staff kudos — kept commission members talking for well over an hour, as they took to their respective bully pulpits to praise — or criticize — the much-debated rules.
While it produced "more heat than light," the debate ultimately yielded a "strong and balanced order," Chairman Julius Genachowski concluded.
"We're in the third inning of Net neutrality. From here it's going to leave the FCC and move to the courts with some oversight in Congress," said Hogan Lovells partner Dan Brenner, former regulatory and legal affairs head of the National Cable and Telecommunications Association.
"The good news for today is that the FCC has been able to decide between Title 1 vs. Title 2," Brenner told the E-Commerce Times. "Title 1 has been chosen and has been preferred, as it includes a lot of general language."
Past Forward
Commissioners Genachowski, Michael Copps and Mignon Clyburn voted in favor of the new rules, with Clyburn going even further.
"I would have extended all the fixed rules to mobile devices," she said, citing "evidence that Hispanics and African-Americans rely on mobile technology more than other socio-economic groups."Assuming the mantle of broadband freedom fighter, Genachowski also made it clear he had heard enough from critics.
"For those declaring these open Internet rules a government takeover, that's what I call chutzpah," Genachowski quipped, referencing the two dissenting votes from fellow commissioners Meredith Baker and Robert McDowell, the commission's two Republicans.
"Our action will insure Internet freedom at home and build a strong foundation to fight for Internet freedom abroad," Genachowski added.
"The FCC is not Congress. We cannot make laws," McDowell opined, quoting from Shakespeare's The Tempest to warn fellow commissioners that a "yes" vote would position the FCC to be overruled by a court or Congress.
"What's past is prologue," McDowell quoted. "The Commission has chosen to ignore the recent past. ignore the courts, and circumvent the will of Congress. We're charting a collision course with the legislative branch."
Commissioner Copps disagreed.
"Today's order" is a "safeguard milestone" that will protect the "awesome power" of the Internet and "insure the full potential of 21st century communications," Copps said.
"The contrast between our perspectives could not be sharper," McDowell retorted, noting that more than 90 percent of FCC actions have been based on bipartisan consensus.
This grand exception, he said, "appears to some as an obsessive quest to regulate at all costs," with the FCC playing the role of "regulatory vigilante."
Hogan Lovells' Brenner sided with McDowell. "The FCC has wanted to step in and act as an Internet cop, but Congress has never given it clear authority to do so," he explained. "Rather than allowing Congress make the final determination, the FCC has elected to usurp the power, which could cause some backlash."
Road Rules
Despite all the rhetoric, the new rules may be the only order feasible, said Wharton professor Kevin Werbach, former FCC counsel for new technology policy and co-chair of President Obama's FCC transition team.
"The fate of network neutrality will hinge not on the FCC's rhetoric, but on its implementation," Werbach told the E-Commerce Times. "There can't be implementation without an order. And I can't see any other order making it through in the current environment."
Implementation formed the crux of Chairman Genachowski's sixth of six stated priorities. "Today's order recognizes the importance of vigilance in adopting and monitoring our rules," he said.
Without some road rules, the FCC's hands are tied, Werbach said, citing "Comcast and Level 3 opening up a can of worms in the backbone market.
"The FCC might find these practices legitimate, but until it's operating under a defined legal and procedural framework, it can't even make that assessment," he explained.
1 Internet, 5 Voices
To define that framework, Genachowski added five other priorities, which may have only raised more questions.
"The transparency rule will give consumers and innovators the knowledge to design the next killer app," he said. But are the terms "consumers and innovators" only rhetorical flourishes? And will "transparency" stop at the fine print, as some critics have suggested?
"Consumers and innovators have the right to send and receive lawful content," Genachowski continued, raising the question: Who decides what's lawful?
The FCC shouldn't be deciding, Commissioner Baker exclaimed.
"The FCC has no power to regulate the Internet," she said during her summation. "Both the courts and Congress have said no."
Yet Genachowski persevered. Consumers and innovators, he said, have the "right to a level playing field." The FCC must ban Internet traffic "discrimination."
Broadband providers need "meaningful flexibility to manage their networks," he explained, suggesting that tiered access pricing might be one way to reduce clogged broadband arteries.
Finally, Genachowski tried to allay allegations that the FCC's new rules won't apply to mobile services.
"There is one Internet," he emphasized. Some of the rules will indeed apply to mobile broadband, he added, such as those prohibiting mobile broadband providers from blocking websites.
To Commissioner McDowell, however, the new rules are only clouds that leave concepts such as "meaningful flexibility" and "level playing field" in the shadows.
"This, the darkest day of the year (the winter solstice), marks some of the darkest days in FCC history," McDowell concluded. "Nothing is broken in the Internet access market, and existing laws provide ample protections in the event of any systemic market failures."