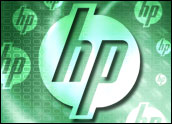 Aiming to shrink its global carbon footprint, HP announced Tuesday that it has forged partnerships with two renewable energy firms to incorporate solar and wind energy into its operations.
Through an agreement with SunPower, HP will install its first-ever, large-scale solar power system at its San Diego facility. In Ireland, meanwhile, a contract with Airtricity will bring wind energy to a number of the company's Irish facilities.
"Switching to renewable energy sources such as solar and wind power makes both environmental and business sense," said Pat Tiernan, HP's vice president of social and environmental responsibility.
Solar Savings
Indeed, through its agreement with SunPower, HP expects to save about US$750,000 in energy costs over the 15-year term of the partnership. The contract includes the installation and maintenance of a 1-megawatt solar electric power system.
Five thousand solar panels atop five of HP's seven buildings in San Diego will generate approximately 1.7 million kilowatt-hours of electrical energy per year — enough to provide more than 10 percent of HP's energy use at the San Diego facility.
HP will buy back that power at a reduced, locked-in rate under the SunPower Access program. Meanwhile, it will earn renewable energy credits for reducing carbon dioxide emissions by more than 1 million pounds per year, or nearly 16 million pounds over the 15-year term of the contract.
The system will be financed and owned by a third-party financier, which allows HP to take advantage of the benefits without having to pay capital costs up front.
Like 9,600 Fewer Cars
Through the arrangement with Airtricity, meanwhile, HP will purchase more than 80 gigawatt-hours of renewable energy generated by Airtricity's offshore and onshore wind farms.
HP expects to save about $40,000 this way over the year-long contract, as well as preventing the release into the atmosphere of more than 40,000 tons of carbon dioxide, which is equivalent to taking 9,600 cars off the road for one year, HP said.
Finally, complementing its solar project in the United States, HP said it will also extend the benefits of solar power beyond its own facilities through a solar employee purchase program. Under that program, U.S. employees will receive a rebate of up to $2,000 from SunPower when using the SunPower Premier Dealer network for the installation of a solar power system for their homes, as well as a matching rebate from HP of the same amount.
A Sound Business Decision
"It's one very nice step along the way to making good use of renewables," Kevin Trenberth, head of the climate analysis section at the National Center for Atmospheric Research, told the E-Commerce Times.
Another step that companies like HP should take in conjunction with such efforts to incorporate renewable energy is "to have a good, hard look at whether they really need to use all that energy in the first place," Trenberth added. Improving insulation in a company's facilities, for example, can go a long way toward increasing their energy efficiency, he said.
In a world where the cost of nonrenewable energy seems to be going up every day, "the increased use of renewables makes sense on a number of fronts," Trenberth said. "Investing like this may be a good business decision as well."
Good Watts for Bad
Indeed, "power purchase agreements make a lot of sense for companies," George Douglas, a spokesperson for the U.S. Department of Energy's National Renewable Energy Laboratory, told the E-Commerce Times.
Not only does HP benefit from the arrangement, but "every watt made by solar or wind replaces a watt that would be made in some other way, and most of those other ways contribute to carbon in the atmosphere and environmental degradation," Douglas said. "It's absolutely wonderful to see companies doing their part."