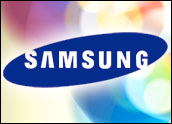 The president of South Korea will appoint an independent investigator to explore allegations that electronics and industrial giant Samsung Group had diverted money into a secret fund that was later used to bribe government officials.
South Korea President Roh Moo-hyun announced in a televised news conference Tuesday that he would agree to demands from top lawmakers to launch the investigation.
Last week, lawmakers passed a bill authorizing the hiring of an investigator — saying that government prosecutors could not be trusted to handle the case since some of them have reportedly taken bribes from the company — but the president had the power to veto that action.
Denying Allegations
In announcing the move, the president said he believed lawmakers passed the bill in order to embarrass him, since Roh himself has been among those accused of accepting bribes from the company.
The probe is necessary, he added, because the Korean public needs to know how deep the scandal at Samsung — one of the country's largest and most recognizable industrial and technological conglomerates, with affiliates that make everything from merchant ships to microchips — actually runs.
The independent counsel is expected to be appointed next month, following a national election. Roh leaves office in February.
Samsung has denied it engaged in any fraud or that it has bribed any officials and said it has been cooperating with investigators and will continue to do so.
Not surprisingly, Samsung Group stock took a hit on the various exchanges where it and its subsidiaries are listed, losing approximately $5 billion in combined market value in the wake of the news. Half of the 10 biggest percentage losers in the Korea stock market on Tuesday were Samsung holdings.
Second Wave
The scandal dates back several years. It appeared to have been put to rest in 2005, when two former Samsung executives were given suspended jail terms after being convicted of helping to manipulate stock transfers to enable Lee Kun-hee, former company chairman, to ensure majority control of the company would be transferred to his son, Lee Jae Yong.
Neither Lee nor his son faced any criminal charges in connection with that probe.
It was revived recently when Samsung Group's former top lawyer, Kim Yong-chul, claimed the company had used his name to establish secret bank accounts and said that he had been pressured into providing false information to the courts during the probe of the Lee allegations.
Also, as many as 1,000 secret bank accounts have been set up under the names of various executives — and that those funds were used to keep investigators away from the Lee family when they were investigating the original claims of wrongdoing, Kim has said. The funds paid out the equivalent of $200 million to bribe officials, lawmakers and even members of the media, with additional funds used for the personal enrichment of the Lee family, including an alleged $65 million art shopping spree, he said.
State prosecutors are already probing those claims and have said they may expand their inquiry to include allegations of accounting fraud. They've also said their investigation may lead them to raid some Samsung offices to seek hard evidence of the fraud.
Bad Timing
The scandal is likely to become an issue in South Korea's upcoming presidential election and while Samsung may see a significant dent in its market share and its public image, particularly if the scandal drags out, it is a large and diverse enough company to survive most any fallout.
As recent scandals at companies such as Dell and HP have shown, even the most salacious scandals aren't enough to badly damage major corporations, Enderle Group Principal Analyst Rob Enderle told the E-Commerce Times.
"Even the most juicy scandal runs its course before too long and the company can get back to doing the business at hand," Enderle said.
Ironically, the scandal comes at a time when Samsung should be reveling in some recent successes.
This week, research firm Gartner reported that Samsung took over second place in terms of worldwide market share for mobile handsets, displacing the struggling U.S. based rival Motorola, which has held that spot for some time.
"Samsung gained mainly due to Motorola's weakness and they face challenges to keep their momentum going into 2008," Gartner analyst Carolina Milanesi told the E-Commerce Times. "Still, they've had some hit products and they're moving in the right direction in the handset market at least."