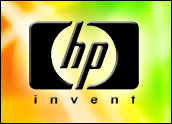 A surge in server shipments during the fourth quarter helped HP gain ground against IBM in server sales revenue and extend its lead in server shipments, according to a report released Thursday by Gartner.
Overall for the year, worldwide server shipment sales grew in 2007, increasing 7.4 percent from 2006, while server revenue rose by almost 4 percent, the research firm said.
"The server market did exhibit growth for the fourth quarter and for the year as a whole," said Jeffrey Hewitt, research vice president at Gartner.
"In fact, the fourth quarter climbed almost 11 percent in shipments and just under 3 percent in revenues in spite of the fact that there have been concerns about a slowdown due to downturns in certain economic sectors of particular geographies," he continued.
Are You Being Served?
The fourth quarter was a very good one for HP. The vendor's shipments grew to 702,100, a 12 percent rise over the same period in 2006. HP's revenue, though it lagged behind that of IBM, increased nearly 8 percent to US$4.4 billion.
HP retained the top spot in worldwide server shipments in 2007, moving just under 2.64 million units. That represented a 16.6 percent growth in shipments for HP over its 2006 shipments of just over 2.61 million.
Pushing up HP's numbers was the 17.2 percent increase in shipments of its ProLiant entry level line of x86 servers and a 56.8 percent jump in sales of its Itanium processor-based Integrity brand of servers. Rounding out HP's gains was its NonStop server, which climbed by 13.8 percent, Gartner reported.
All other HP brands saw a decline in shipments in 2007; however, the other increases for the period were enough for the manufacturer to increase its share of the market from 27.5 percent in 2006 to 29.8 percent in 2007.
"HP's been doing a great job with its ProLiant (x86) servers. It's a combination of good product and a very strong focus on relentless execution," said Gordon Haff, principal IT advisor at Illuminata.
"That HP's overall server results are also excellent is all the more striking because Integrity servers haven't seen anything like the same rate of growth, as they are still in the midst of a migration for Alpha and PA-RISC (Precision Architecture – Reduced Instruction Set Computing) to Itanium," he told the E-Commerce Times.
Serving Sizes
IBM, on the other hand, saw losses in 2007. The company did increase shipments 7.4 percent to 372,701, but its revenue declined by 0.8 percent to $5.3 billion in the fourth quarter.
Although Big Blue maintained its lead in the worldwide server market in terms of revenue, the company's shipments for the entire year increased a scant 0.8 percent. According to Gartner, while IBMs System x and System p server lines grew 10.2 percent and 9.1 percent, respectively, its System z and System I revenue both declined by 9.6 percent in 2007.
That put IBM in the No. 1 spot for revenue with a little more $17 billion and a market share of 31.1 percent, down from 32 percent in 2006. However, when it came to shipments, IBM slipped into third place behind HP and Dell. Gartner said only three of the top 10 vendors experienced a decline in shipments in 2007 — IBM, NEC and Sun.
RISC-Itanium Unix servers fell globally in 2007 at 13.8 percent in shipments even as revenue increased 1.7 percent, Hewitt noted. Mainframe revenue comparatively dropped 11.8 percent. Hewitt attributed the decline to "a slow period in the replacement cycle timing for this server class."
Rounding out the top three global vendors, fourth quarter shipments for Dell grew 9 percent to 499,687, while the Texas-based manufacturer's revenue grew 4.1 percent to $1.6 billion.
For the year, Dell's revenues of more than $6.2 billion represented a 13.2 percent increase over the $5.5 billion it earned in 2006. That gave the computer maker a slight bump in market share, from 10.5 percent in 2006 to 11.4 last year.
Dell shipped just under 1.9 million servers in 2007, some 6 percent more than 2006, when shipments totaled a little less than 1.8 million units. That put Dell in the No. 2 spot for server shipments, behind HP, with a 21.4 percent share of the market.
"Dell is back in a much better place than they were. In no small part, this is because they have maintained a focus on keeping costs low but no longer to the exclusion of offering a wider breadth of … their products," Haff noted.
It Pays to Serve the Little Guy
"It's interesting that HP and Dell both saw significant gains last year. Those two companies are largely dominant in the x86 Intel Xeon- and AMD-based server market. The x86 server market continues to really be a driving force in the server business overall. It continues to be the most rapidly growing part of the server market, especially from a unit-based standpoint," said Charles King, principal analyst at Pund-IT.
Intel and AMD continue to deliver robust performance on the x86 platform, allowing it to grow into the workhorse of the server market, suitable for the smallest shops to the largest enterprises, King told the E-Commerce Times.
"As a result, that's made it a very predictable engine of revenues and earnings for server vendors focused in that area. Those servers are relatively inexpensive, while RISC-based systems and IBM mainframes tend to be fairly pricey," he pointed out.
"IBM has a respectable x86 business, so IBM benefits from x86, but they tend to focus more of their efforts at the higher end of the market," King added.