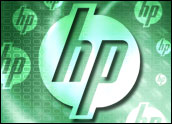 HP brought joy to the hearts of many investors Thursday when it reported revenues for the third quarter that blew away analyst expectations by more than US$1 billion.
Net revenue increased 16 percent over the year-ago period to $25.4 billion, while net earnings reached $1.8 billion, up 29 percent over the same quarter a year ago. Earnings per share increased 38 percent, leaping from 48 cents a year ago to 66 cents in the third quarter of 2007, which ended July 31.
"HP's latest results demonstrate continued strength across each of our key businesses and geographies with our best revenue growth since 2000," said Mark Hurd, chairman and chief executive officer for the Palo Alto, Calif.-based company.
Notebook Craze
"We are executing increasingly well in creating demand for our innovative products and services, and we are continuing to become a more efficient organization," Hurd added.
The biggest boost at HP came from its Personal Systems Group, for which revenue grew 29 percent year over year to $8.9 billion, with unit shipments up 33 percent on a year-over-year basis. Notebook revenue grew 54 percent over the prior-year period, while desktop revenue grew 12 percent.
Operating profit for the group was $519 million, or 5.8 percent of revenue, up from $275 million, or 4.0 percent of revenue, in the prior-year period.
'Nothing Short of Spectacular'
"The continuing strength of the Personal Systems Group was nothing short of spectacular," Rick Hanna, an analyst at Morningstar, told the E-Commerce Times. "That has been the growth engine — over half of HP's revenue growth has come from that group."
Whereas historically HP's growth was driven by what it did in the printing Imaging and Printing Group, "what we're seeing now is a gigantic leap in the laptop division," added Samir Bhavnani, research director at Current Analysis West.
In addition to being buoyed by a general consumer migration from desktops to notebook PCs, HP's Personal Systems Group has also benefited in particular from its widespread availability in retail stores, Bhavnani told the E-Commerce Times.
Retail Advantage
"Notebook computers are much more of a personal statement than desktop PCs are, so people really want to touch and feel the things before they buy them," he explained. "One of HP's key advantages over a company like Dell is that its notebooks are available everywhere, such as Costco and BestBuy," Bhavnani added.
HP's report also shows that the company is becoming more balanced in terms of what drives its profits, Hanna said.
"Traditionally the printing business generated over half of the company's operating profits, but now it's becoming more mixed, and all the business units showed growth year over year," he said.
Printing Division Holding Its Own
Though the Personal Systems Group was the real star, the Imaging and Printing Group held its own in the quarter, with revenue increasing 8 percent over the year-ago period to $6.8 billion.
Supplies revenue grew 9 percent, commercial hardware revenue grew 6 percent and consumer hardware revenue grew 10 percent over the same time, while printer unit shipments increased 10 percent. Operating profit was $981 million, or 14.5 percent of revenue, up from $884 million, or 14.2 percent of revenue, a year ago.
Looking globally, revenue in the Americas grew 14 percent to $11.1 billion, while revenue in Europe, the Middle East and Africa grew 16 percent to $9.7 billion and revenue in the Asia Pacific region grew 22 percent to $4.6 billion over the year-ago period. Revenue from outside of the United States was 65 percent, with revenue in Brazil, Russia, India and China growing 35 percent over the same quarter a year ago to account for more than 8 percent of revenue in the third quarter of 2007.
More Good News
HP also delivered a rosy outlook on Thursday for the upcoming quarter and year-end results.
Revenue for the fourth quarter will be between about $27 billion and $27.2 billion, the company predicted, while earnings per share will be between 75 and 76 cents. Revenue for fiscal year 2007 will be approximately $103 billion to $103.2 billion, HP predicted, with earnings per share between $2.61 and $2.62.
HP's stock price increased 6.1 percent from $29.07 to $30.86 in Friday morning trading.