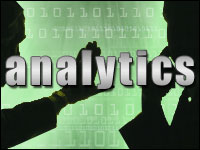 What's hot, and what's not? And how does an e-commerce concern turn it into cash?
Knowing Internet trend patterns is not enough. Small e-commerce companies have to be able to act on the information they obtain in order to capitalize on it. When they do not move quickly enough, they may find themselves on the tail end of a petering-out fad.
The typical e-commerce store is able to turn 3 percent of its traffic into sales, according to Sandeep Walia, president of Ignify, a software provider for e-commerce companies.
Market leaders convert between 6 to 8 percent, he told the E-Commerce Times.
To stay on top of the latest trends taking shape in the online marketplace, noted Walia, it is important to focus on two things: what is working for customer acquisitions and what is working for conversion to sales.
The trick is then to improve upon the results.
"Understand customer behavior, and improve your product mix and online merchandizing to increase your revenues," advised Walia.
Easy as 1, 2, 3
The best marketing in the world is a waste of money and effort when a Web site does not convert its traffic into sales, said C. David Gammel, an information technology and Web-strategy consultant with High Context Consulting.
There are a few key things to consider, Gammel told the E-Commerce Times. Is a Web site driving traffic to customized landing pages? If so, how well is it converting sales? Which stages in the shopping cart and checkout process tend to lose a lot of potential buyers? Is the Web site up-selling high profit products effectively?
"The best online sellers know their own data like the back of their hand and use it every day to improve their e-commerce performance," Gammel said, adding that it is important to identify a few key metrics. "Only use metrics that enable you to make decisions about how to improve your marketing and conversion to sales online."
Following are three practical steps he advises small e-commerce companies to take:
Track Web traffic that goes through steps on your site;
Identify steps where you lose people; and
Fix them.
"Even very small improvements can have significant value over time since the benefits accumulate," Gammel said. "If you see a spike in sales of a particular product or service, consider highlighting it more prominently on your site. Make it insanely easy to find or buy in order to maximize the benefits you receive from the wave of interest."
For one organization that sold memberships online, for example, removing a single step in the renewal process on its Web site resulted in a six-figure impact on revenue through increased conversions, according to Gammel.
"Usability can be a high-return investment," he remarked.
Measuring Conversion Ratios
It is important to track Web traffic and measure it against conversion ratios, said Ken Wisnefski, chief executive officer of WebiMax.
"This gives an indication about what products customers have interest in but are not purchasing," Wisnefski told the E-Commerce Times. "It could prove your pricing is too high or, even worse, there is an error on your site that is causing people to abandon potential orders."
One of WebiMax's clients, Spas N Stuff, noticed a large amount of visitors to its Web site were finding a page for a hot tub that had a flat-screen TV built into it. However, there were no conversions, because the item was out of stock. Spas N Stuff located another supplier of hot tubs and saw an immediate jump in orders.
Search Engine Optimization
Another way to improve results is through search engine optimization.
SEO enabledclient Too Fast Online to experience a rise in traffic to its site associated with popular search terms such as "punk clothes" and "punk clothing," according to Wisnefski.
Revenue increased from US$15,000 a month to more than $60,000 over a six-month period, he said.
The online retailer now ranks No. 1 on Google, Yahoo and Bing for punk-related clothing. "They found a niche and worked hard to become the leader in that niche," Wisnefski said. "In the online world, it's all about visibility. The more people that see your products, the better chance you have to sell to them."
Conversion rate data for e-commerce Web sites can immediately be leveraged to tweak paid search campaigns, ensuring that high-converting keywords and ad groups receive the largest share of the marketing budget, said Hugo Guzman, vice president of search engine optimization and social media at Zeta Interactive.
Referring site data can also be immediately leveraged to identify new sites that have mentioned and linked to the e-commerce site, Guzman told the E-Commerce Times.
"Savvy e-commerce marketers can leverage that insight to reach out and develop rapport with those sites," he said. "Oftentimes, that rapport can be parlayed into ongoing inbound links that not only drive traffic but also search engine optimization benefit."
Deploying Web Analytics
Small e-commerce companies can leverage the exact same enterprize-level Web analytics platform that many Fortune 1000 companies use, Guzman said, referring to Google Analytics, which offers advanced segmentation and reporting functionality.
"It is quite amazing when you consider that it's a free tool," Guzman said.
It is important to create an ongoing reporting methodology that tracks each marketing channel individually and in aggregate, he said. Then, use the data.
"This seems oversimplified," Guzman said, "but the reality is that many companies invest large sums of money and human resources in order to configure and report analytics data while failing to properly leverage the data to take action."
The costs to keep track of trends and launch a marketing campaign depend on the approach that the e-commerce site takes, Guzman said. If the company chooses to manage the anlytics in-house, the expense comes down to the cost of human resources. If the e-commerce company decides to work with a consultant or agency, the price tag starts to go up. For instance, Zeta offers three-month analytics consultations for $10,000.
The average analytics project delivered a return on investment of 431 percent over five years, based on a recent study by Interactive Data. In more than half of the implementations studied, 63 percent delivered that payback in two years or less.
"It's important to reiterate that analytics is only useful if someone uses it to take action," Guzman said. "We've seen many a large organization that spent boatloads of cash for extremely intricate analytics solutions, only to find that their marketers were unable to wield such complicated implementation to mine for actionable insights."