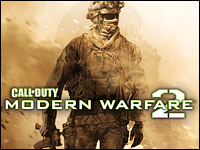 The cocreators of the blockbuster "Call of Duty" series are back in the game.
Jason West and Vince Zampella, who formed Infinity Ward in 2002, are launching a new development studio, Respawn Entertainment, and the duo signed an exclusive publishing agreement with Electronic Arts, which will distribute the new studio's games around the world.
Respawn will retain the intellectual property rights to all of the games.
The move follows a nasty breakup with rival Activision last month. After Activision fired the pair, West and Zampella then sued Activision, seeking US$36 million in royalty payments. Activision, which acquired Infinity Ward in 2003, countersued, claiming the two negotiated with rivals while under contract.
Details Are Sketchy
Details of the agreement are few and far between. How much is the deal worth? What style of games will the new studio develop? When will the first game by the studio be ready to hit the market? None of EA's executives were available for an interview, Tammy Schacter, a spokesperson for the software company, told the E-Commerce Times.
Will the dispute between the developers of the new studio and Activision have any impact on EA or the games being developed? All of these questions touch on details that are not currently available, or are not being disclosed, Schacter replied.
West and Zampella are proud of what they built, and they are ready to engage in the whole process all over again by opening a new studio and hiring a new team, Zampella said in a statement. In fact, Respawn is already in the process of assembling a new team of developers — asking designers, artists and engineers to submit their resumes online.
Competition for Talent
The most immediate impact of the deal will mean competition for talent, said Michael Pachter, an analyst with Wedbush Securities.
"It remains to be seen if Respawn approaches talented Infinity Ward/Activision employees," Pachter told the E-Commerce Times, "but at a minimum, Activision will have to pay up to retain the talent they have."
Respawn will likely make a military-themed shooter game, since it is all the pair has worked on previously, Pachter predicted, providing EA with a blockbuster every two years and competing directly with Activision's "Modern Warfare" video game brand.
"The addition of a new player means more competition in the shooter space," he noted. "It may not translate into immediate profits for EA, but should result in some success in a couple of years," Pachter said, estimating EA is paying Respawn around $10 million.
The dispute with Activision will continue to simmer, Pachter said, adding that Activision may question the source of any ideas Respawn comes up with.
It will be hard to challenge, though, he said, because there are so many shooter games.