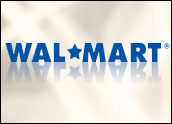 With its purchase of Vudu, an online service that delivers video to Internet-ready TVs and Blu-ray disc players, Walmart is hoping its sequel turns out better than its previous attempts to enter the online movie distribution business.
The deal will put Walmart back in competion with the likes of Netflix, Redbox, Best Buy, Blockbuster and Amazon.com. It may also force other big-box retailers, like Target, to find video distribution partners.
"It will be a defining service for Walmart," Kurt Scherf, vice president and principal analyst at Parks Associates, told the E-Commerce Times. "Walmart wants to go beyond selling products, like DVDs, and start providing incremental revenue."
Target Next?
The retail giant previously tried a similar online video distribution service, powered by HP, but it pulled out of the business a couple of years ago.
Walmart is now hoping to regain its footing and define the retail space for online video, Scherf said.
Amazon.com, BestBuy, Netflix, and Blockbuster are a few of the major companies already trying to corner the online video distribution business.
"We'll see other retailers look at this," Scherf said. Target, for example, might partner with an online video provider instead of purchasing one.
Vudu, which is backed by Greylock Partners, Benchmark Capital, Artis Capital and other institutional investors, started as a company that sold set-top boxes. It has since backed away from that model and is now providing a library of content online.
Once the Walmart deal closes, which should happen in a couple of weeks, Vudu will become its wholly owned subsidiary.
Walmart declined to disclose the amount it paid for Vudu.
Tiny Market
Vudu has been trying to find a buyer for a while, said Dan Rayburn, principal analyst at Frost & Sullivan. The online video business was being shopped around to potential buyers for around US$50 million, he told the E-Commerce Times.
The bottom line for Vudu — and now Walmart — is that there is not currently a business model for an online video distribution service to survive, noted Rayburn.
"Stores haven't helped them in the past," he said. "I see it as another failure on their hands."
The problem is that there are not enough TVs in the marketplace that are connected to the Internet, according to Rayburn.
There will likely be approximately six to seven million Internet-ready TVs sold in the U.S. this year. Among those TVs, only 15-to-20 percent are actually connected to the Internet. If just 20 percent of seven million TVs are connected, that limits the potential audience to a mere 1.4 million customers, he said.
"I don't see what Walmart has," Rayburn remarked. "I don't see it as a big deal."
Wave of the Future
Walmart, however, is looking to the future. As more customers with broadband Internet access purchase Internet-ready TVs or Blu-ray players, they will be able to rent or purchase movies without needing a computer or cable/satellite service.
Vudu's technology will enable Walmart to offer customers another way to access home entertainment options as they migrate to a Web-based environment.
Vudu currently has licensing agreements with almost every major movie studio along with dozens of independent and international distributors, said Walmart, offering customers around 16,000 movies.