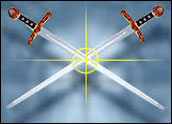 Google filed documents with the U.S. District Court Monday, addressing the US$1 billion lawsuit it faces from Viacom. In the response, filed in the Southern District of New York, Google contends that it has not violated the rights of the media conglomerate based on a provision of the Digital Millennium Copyright Act (DMCA), enacted in 1998. Google also alleges that Viacom's lawsuit threatens to derail the phenomenon of user-generated content sites.
"Viacom's complaint in this action challenges the careful balance established by Congress when it enacted the Digital Millennium Copyright Act. The DMCA balances the rights of copyright holders and the need to protect the Internet as an important new form of communication," Google said in a 12-page response to the lawsuit.
"By seeking to make carriers and hosting providers liable for Internet communications, Viacom's complaint threatens the way hundreds of millions of people legitimately exchange information, news, entertainment and political and artistic expression. Google and YouTube respect the importance of intellectual property rights, and not only comply with their safe harbor obligations under the DMCA, but go well above and beyond what the law requires," the company continued.
Google Says …
In its response, Google claimed that Viacom's allegations of copyright infringement were without merit because YouTube is protected by one or more of the DMCA Safe Harbor provisions. The provisions stipulate that service providers hosting content provided by others are protected against claims of liability if they act expeditiously to remove copyrighted material once a content owner notifies them of possible infringement.
Google, which purchased YouTube in 2006 for $1.65 billion, maintains that it has also instituted a number of tools to assist copyright owners to identify clips that may violate their rights. The tools, such as "digital hashing," prevent YouTube users from repeatedly uploading a video once it has been removed from the site.
"We already offer a set of tools that protect the interests of content creators large and small," Ricardo Reyes, a Google spokesperson, told the E-Commerce Times.
Other preventative measures include YouTube's repeat-infringer policy, under which the site can terminate a user's access to the Web site if they are determined to be a repeat infringer. An infringer is a YouTube member who has been notified more than twice of infringing activity or has had a user submission removed from the Web site more than twice.
The site also limits the length of submissions to 10 minutes in an effort to prevent entire television shows, movies or videos from being posted, as well as provides notification and take-down tools for content companies. YouTube also provides user education, including copyright tips along with prominently placed messaging at the time of user uploads, Reyes added.
Viacom Says …
Viacom filed suit against YouTube and Google in March after it said the site had been purposely building its business using a library of copyrighted video clips without gaining the proper licenses. A few months earlier, Viacom had demanded that YouTube remove 100,000 clips it said were posted in violation of its copyright.
Viacom's response to Google's claims came quickly on Monday as the media giant refuting the Internet company's assertion of protection under the DMCA Safe Harbor provision. Viacom, the parent company of cable channels including MTV and Comedy Central, said Google's "response ignores the most important fact of the suit, which is that YouTube does not qualify for safe harbor protection under the DMCA.
"It is obvious that YouTube has knowledge of infringing material on their site and they are profiting from it," the statement continued. "It is simply not credible that a company whose mission is to organize the world's information claims that it can't find what's on YouTube. Unfortunately, Google continues to distinguish itself by failing to join the majority of major digital companies that have affirmatively embraced the legal rights of copyright holders."
Long-Term Implications
No matter who wins the lawsuit, industry experts predict that the case will have long-term effects on the user-generated content phenomenon and online video distribution. For its part, Congress will have to take another look at the DMCA, said James McQuivey, an analyst at Forrester Research.
"Eventually, the DMCA will come under scrutiny because online video has gone in directions the law could never have anticipated so many years ago," he told the E-Commerce Times.
"However, there's no guarantee that the revision will happen soon or that it will make sense, so companies can't bank on that future," McQuivey said.
The two combatants may settle the case before it reaches trial, suggested Andrew Frank, a research vice president at Gartner. "As things drag on there will be pressure on both sides to come to a settlement, especially if Google can demonstrate that it is making good faith efforts to address the copyright problem and they start instituting better filters," he told the E-Commerce Times.