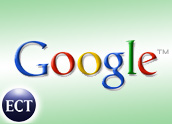 Google on Wednesday announced a deal with XM Satellite Radio to help the Internet search giant's advertisers automatically place ads on the satellite radio's non-music radio channels.
The deal gives Google advertisers a means to reach XM's more than 7 million subscribers. XM could benefit from offering targeted messages to its subscribers.
Financial terms of the deal were not disclosed.
"This partnership with XM Satellite Radio will provide a powerful marketing and distribution tool for Google advertisers," said Ryan Steelberg, Google's head of radio operations. "By providing access to XM's premier satellite audience, Google advertisers will have an easy way to target, schedule, deliver and measure satellite radio campaigns in a timely and efficient manner."
Pushing the dMarc Platform
The move comes as Google continues to test new ways to put its technology for selling Internet search listings to use in other media platforms. In the XM deal, Google AdWords' customers will be able to place terrestrial and satellite radio spots when the dMarc platform is integrated into AdWords, targeted for fourth quarter of this year.
The dMarc platform, acquired by Google in January 2006, is supposed to simplify the sales process, scheduling, delivery and reporting of radio advertising, enabling advertisers to more efficiently purchase and track their campaigns on terrestrial radio, and now on XM Satellite Radio.
"Google failed pretty miserably when it tried to place print advertising in magazines," Greg Sterling, Principal of Sterling Market Intelligence, told the E-Commerce Times. "The difference here is that Google bought a company in dMarc that has established relationships in the radio business and has a deep set of assets. So Google is better equipped to succeed in radio than it was in print."
Leveraging Google Technology
For XM, which offers more than 170 digital music channels, Google's technology automatically schedules and inserts advertising across XM's non-music commercial channels. XM hopes it will help to increase revenue with thousands of new advertisers, while decreasing the costs previously associated with processing advertisements.
Compared to Google, XM's advertising sales are paltry. This revenue opportunity, however, does show promise as one of XM's fastest growing income streams. XM's ad revenue more than doubled to nearly US$9 million in the second quarter.
"XM is excited about the opportunity to leverage Google's extensive advertising base to open up a new revenue stream while providing marketers with a new way to reach consumers in an environment of compelling content and limited commercial loads," said D. Scott Karnedy, senior vice president, sales and marketing solutions, XM Satellite Radio.
Getting Creative
The challenge with this venture is the creative aspect of advertising campaigns. dMarc does have production assets, Sterling noted, but the process of producing radio commercials on a mass scale requires more than just placement savvy.
"In a TV or radio context you are trying to create an appeal that has an emotional component. These are different media [than the Internet]," Sterling said. "The outcome remains to be seen. It's all about execution. It's fascinating to watch the Internet and performance-based advertising begin to influence traditional media."