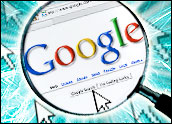 Hoping to give advertisers greater control over their online campaigns and to match competitors, Google said Friday it had introduced a time scheduling feature to its AdWords platform.
Ad scheduling, also known as dayparting, enables advertisers to choose precise times when they want their ads to run, or times when they should be held back from being distributed to Google's network of sites.
In a post to its AdWords blog, Google said the feature would also give more advanced users the ability to modify how much they bid for keywords based on time-of-day and day-of-week cycles in a given ad campaign.
"Ad scheduling can also help you improve your ROI by ensuring that your ads run when it makes the most business sense," the blog post reads. "For instance, a local business may only want to run their ads during business hours, or an online retailer may want to boost their bids during their busier-than-normal lunchtime shopping period."
The refinement of AdWords — likely one of many more to come — gives the platform a functionality that rivals the one Microsoft's MSN already boasts and one that Yahoo offers to some advertisers on a more selective basis.
Fine Grained Control
In providing AdWords dayparting capability, Google is likely appealing to traditional advertisers, who are used to being able to select times of days to run ads, and times to black them out, on television and on radio.
The practice may be less applicable on the Web, however, given the always-on nature of the Internet and the fact that users could be conducting a search on any given topic at any time from anywhere around the world. The practice may have the most applicability in local advertising, where advertisers are buying keywords to drive traffic to their sites or to drive phone or foot traffic during hours when they're open.
Dayparting could also be used to greater refine a campaign and to help control costs. For instance, if a particular keyword buy, or the creative around it, was proving a failure, an advertiser could theoretically reduce their keyword buy through dayparting to give them time to refine the campaign without losing the keyword entirely through the competitive bidding process.
Some third-party ad campaign managers had already offered dayparting to advertisers, but the change in the platform's underlying technology now enables it to be offered to the many advertisers who buy keywords directly through AdWords.
"Slowly but surely Google is checking off all the various things that irk traditional advertisers about Adwords," search expert John Battelle said, adding that in the online setting, dayparting is "not that big a deal."
Still, the added refinement of the auction-based keyword ad system is likely what Google is trying to emphasize, Battelle said. That's an important message as AdWords faces it most significant competition to date from MSN's AdCenter and Yahoo, which is preparing its platform, Panama, for launch as well.
Better Results?
Google said one positive side effect of increased use of dayparting could be more targeted advertising from a user's perspective, with advertisers taking themselves out of the mix of those who are less likely to be able to meet a user's specific needs.
Less clear is what impact the timing of ads could have on keyword pricing. While it's possible that times or days considered highly desirable could see higher bids, keywords may be available for lower prices during what are considered off-peak times.
The quest to refine is an industry-wide trend. Microsoft has promised that AdCenter will revolutionize — over time, anyway — the online ad-serving business by providing greater pinpointing ability for advertisers based on demographics, online usage patterns and other factors.
Some have said the need for such targeting may be overblown and that even with keyword pricing spiraling higher, online advertising is still cost effective enough to allow big brand marketers to put a high volume of messages onto the Web in order to reach their target.
Others, though, say if MSN's AdCenter can deliver on its promise to offer pinpoint targeting, it could gain traction against Google and Yahoo. "If MSN can develop that ability, it may be that advertisers who want just to reach a narrow niche may turn to that option," said Forrester analyst Charlene Li. That doesn't mean they won't still advertise on the other networks, however, and competitors are likely to be able to develop similar pinpointing technologies of their own, she added.