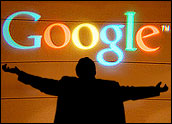 The converging Internet world may be about to see its latest head-to-head battle between Google and eBay, with reports suggesting Google is just days from launching a feature meant to rival the PayPal online payment system.
RBC analyst Jordan Rohan predicted Google will launch a program called GBuy on June 28th. Through GBuy, merchants can enroll in a system that enables customers to complete purchases using a Google payment system.
Important Information for Retailers
While it could potentially steal market share in the online payment world from eBay's PayPal — a market it now dominates — the system would give Google highly valuable data about shoppers' purchasing habits, information it could use to better refine search results and targeted ads.
Essentially, GBuy would take a service already available to the relatively small number of users who are shopping within Google Base and extend it to the Web through Google search, which reaches millions every day.
"GBuy has the potential to be as important to Google as Google Maps or Google News, and there is very little that competitors can do to thwart its success," Rohan wrote in a research note.
Rohan said Google intended to designate merchants accepting GBuy as "trusted GBuy merchants" in its main results page, which he said could help increase click-through and purchase rates. He also said the GBuy system would initially be offered free to merchants, though Google would likely move to charge a percentage of all purchases eventually.
Google has been rumored to be targeting PayPal since last year, when word emerged that it was developing Google Wallet and after it rolled out Google Base, its online database system where users can store information, making it easily searchable.
Word of GBuy's impending launch spread even as eBay was hosting its annual gathering of its devoted members in Las Vegas. eBay Live was expected to feature a number of new feature announcements from eBay, including the integration of its Skype voice chat feature into some auction listings.
Already Taking Payments
Google declined to comment on the reports about GBuy. In a post to the official Google blog in February, product manager Benjamin Ling noted that "online billing and payments have been a core part of our offerings for some time" within Google's search advertising and services businesses.
"To run our ad programs, Google receives payments every day from advertisers, and then pays out a portion of those funds to advertising partners," Ling said, with Google billing more than US$11 billion to advertisers in 48 different currencies all using the Web.
Ling noted that within Google Accounts, consumers have also made those types of payments, such as when they want to download premium video or to license images from Google's satellite mapping service. "When one of our consumer services requires payment to us, we've also provided users a purchase option," he added. "For us, it's all about bringing our users a better online experience whether they're searching or buying."
RBC's Rohan said GBuy could be expanded to become a portable payment and log-in storage system for users, much like Microsoft hoped to create with its Passport system.
That view has its share of skeptics, but the possible launch of GBuy is causing quite a stir, given the competitive possibilities it creates with not only eBay but also Amazon.com, other e-tailers, and comparison shopping sites.
However, some believe Google's online retail approach remains too unfocused to be a significant threat in the short-term to established players. The company's own comparison shopping search engine, Froogle, is still in beta form two years after it launched, for instance.
Defensive Action?
Having a payment system may be as much about preventing eBay from growing PayPal's reach as it is about expanding its own, said Piper Jaffray analyst Safa Rashtchy. eBay has done well in convincing eBay auction users to make PayPal their payment choice, but the option has not found as much traction in other parts of the Web. eBay recently bought part of VeriSign's online payment authentication business, a move seen as designed to help it spread PayPal-like solutions to other merchant sites.
"A Google payment system may not compete directly with PayPal, but it could limit PayPal's expansion beyond eBay," Rashtchy said in a recent research note.
Search expert John Battelle said it's not clear to him that Google has earned the type of trust consumers will need to let it handle payments to multiple merchants.
"Given how important this particular launch is to Google, I am sure it will be a good product, not the spaghetti against the wall we sometimes see from them," Battelle told the E-Commerce Times. "I sense the overall cultural vibe on Google is that it's gaining too much power.
Google's expertise at micro-payments — it literally tracks and collects pennies for each ad click — may put it in a position to create a strong payment option for things such as music, video and text content downloads as well, noted Forrester Research analyst Charlene Li.