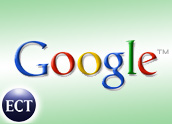 Google has launched a playback feature that enables users to watch video online without using third-party plug-in software from the likes of Microsoft or RealPlayer, stepping up its video search capabilities while taking aim at some huge tech targets.
Instead, the new feature in Google Video uses the open-source VLC media player format, which can handle a range of video formats, from MPEGs to DVDs and streaming formats.
The move is seen as a vast and important improvement over an earlier version of Google Video search, which returned still images of video clips and then directed users on how to find the actual clips or streaming media.
Downloadable Plug-In
The next logical step, analysts say, is for Google to begin charging to view select content, a platform that could, if proven effective, open up enormous possibilities to turn Google into a channel for viewing video online.
The downloadable plug-in, called Google Video Viewer, works with Internet Explorer and Firefox browsers.
Search expert John Battelle said the new feature "is the start of something big," and a "shot across Microsoft's bow," but not necessarily the harbinger of the demise of Windows Media Player or traditional cable or network TV. He said the video venue might well become one of the first places that the widely reported Google Wallet payment system will be put into play, with users able to buy short clips or longer videos using the system.
"This is a big deal for many institutions which do not have the ability to host and stream their own video, but would very much like to get their message out," Battelle wrote in his Searchblog Weblog. "Google is providing their infrastructure free of charge to let anyone upload video and have it be found. That's a very big deal in and of itself."
Target Microsoft?
That the tool would work without Windows Media Player software is no coincidence, analysts say, and shows that Google might have designs on inserting itself into the role of intermediary in the digital entertainment world, the very part that Microsoft had hoped to cast itself in by positioning Media Player as a secure approach to delivering content.
Microsoft has been shopping its own digital rights management to Hollywood for some time, hoping to prove that its software can be the key link between content owners and consumers in a digital world where the PC is as important an entertainment device as the TV.
Google's embrace of open source through the VLC technology will likely lead to extensive collaborative development of new tools as well, Battelle noted, possibly leading to a Google-branded standalone media player that could handle other forms of media.
Meanwhile, others noted that the browser tool appeared capable of handling MP3 song files, opening the possibility that Google could move toward serving as a conduit for downloaded music as well as video.
Google began calling for users to upload video to its servers earlier this year, some of which can already be searched and accessed for free.
Now, These Messages
In addition to providing revenue to Google and its partners through the pay-per-view model, the entirety of video search from Google and its rivals is seen by many analysts as a future proving ground for TV-style video format commercials to become more prevalent online.
Because users are already seeking out TV-like content on the Web, they are likely to be more inclined to be willing to sit through a brief commercial before receiving their content.
Indeed, Google founder Larry Page has said that Google Video will do for TV what Google did for the Web by indexing and organizing information into a format where it can be searched and viewed whenever a user is interested.
Gartner analyst Allen Weiner said such search tools — he said in all likelihood, every major search engine company will have one on the market this year — will be key portals through which TV viewers seek out missed or favorite programs on the Web.
"These video search services are going to be huge when broadband television starts to come on the scene," he said. Using the Web to distribute TV programs will mean a lower barrier to entry as well, creating the potential to have a flood of specialized or low-budget programs that users will want and need to sort through, he added.