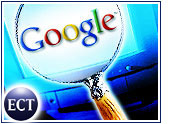 In an effort to solidify its niche in the online advertising market, search engine Google has launched an advertising service that will deliver Web pages with targeted, sponsored links instead of random banner ads.
The move comes on the heels of a plan announced by Google's main competitor in the pay-per-click ad market, Overture Services, to offer what it bills as "contextual advertising."
Both services are designed to augment Web pages with advertising relevant to the content on that page. For instance, a sports news page might have ads for ticket sales or sporting goods.
"Relevance is what matters to users," Google spokesperson David Krane told the E-Commerce Times. "That's what determines more than anything else whether a user follows an advertiser's link."
Keep It Real
Google, a relative latecomer to the search world, rapidly became the standard bearer for finding relevant Web content after its founding in 1998. It now serves up about 200 million searches daily and has about 100,000 advertisers worldwide, 20,000 more than Overture says it has signed up. That is enough, said Krane, to make it possible for Google to deliver customized advertising for almost any content page.
The program has been tested since last fall and uses technology similar to that driving the Google search site. The algorithmic search engine understands the "meaning" of a Web page and retrieves and places relevant ads on the site, the company said.
"This will give results that are relevant in terms of content and advertising," Krane added.
Much-Needed Boost
Google claims its click-through rates for relevant advertising are five times higher than the industry standard for banner ads.
Both Google and Overture say their new programs will increase revenue for Web publishers, many of which have scrambled to find ways to generate revenue from content that many users have become accustomed to receiving for free. Google plans to pay content providers a fee for each impression retrieved through search, though advertisers will continue to pay only for each successful click-through.
Newspapers in the Knight Ridder chain, including the San Jose Mercury News, Miami Herald and Detroit Free Press, are among the charter users of the service.
Smart Moves
Forrester Research analyst Carrie Johnson said smart retailers are adopting paid placement, paid search listing results and other targeted advertising opportunities, sensing the value for brand-building.
"The real value in advertising is reinforcement," Johnson told the E-Commerce Times. "This gives advertisers the ability to do that inexpensively and with consumers who are already primed to receive that information."
Search engines and targeted ads are now a necessary part of a complete online marketing package, which also should feature portal ads and savvy e-mail marketing, Johnson said. "Doing it right online will pay off in other sales channels as well," she added.
Back and Forth
Overture and Google have been jockeying for position for several months. Overture landed a one-time jewel of the search world when it agreed to pay high-tech incubator CMGI US$140 million to acquire AltaVista. A week later, Overture paid $70 million for the Web search business of Norway-based Fast Search & Transfer.
In announcing the AltaVista deal, Overture CEO Ted Meisel said the search business is just beginning to grow and has yet to tap its full potential.