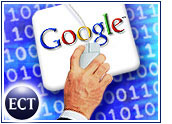 Aiming to parlay its soaring popularity as a search site into e-tail glory, Google has launched a shopping search site, quietly releasing a beta version of Froogle during the busiest shopping week of the year.
Much like the main Google search site, Froogle will use automatic Web-crawling technology to generate results. Merchants need not pay to be listed, though the site will feature paying advertisers as it evolves.
The beta version of Froogle refers shoppers to merchant sites and does not include any of the central-shopping features, such as shopping carts and portable credit-card wallets, that exist on shopping portals like MSN Shopping and Yahoo! Shopping.
Google's move comes just days after Ask Jeeves announced a partnership with comparison shopping site PriceGrabber to offer a shopping channel and e-commerce search platform.
One To Watch
But analysts say Google is potentially a more formidable competitor for other shopping portals, given its enormous and rapidly expanding popularity as a search destination. At the same time, search engines are becoming more important as Web users gain experience and savvy, Nielsen//NetRatings senior e-commerce analyst Lisa Strand told the E-Commerce Times.
"As people become comfortable with the Web, they are less likely to use a portal and more likely to go straight to a search engine," Strand said. "Google has definitely capitalized on that trend over the past two years."
Google regularly ranks among the top five Web properties in terms of total traffic. In October, the site finished fifth in NetRatings' global measurement rankings, behind Yahoo, MSN, Microsoft and AOL, drawing an audience of 62.2 million unique visitors.
Still Clean
Some may see Google's expansion into new areas as a departure from the philosophy of simplicity that helped it rise to prominence among search engines. The company recently launched a news site that uses algorithms to collect and rank articles posted on the Web, and before that added a pay-for-research feature called Google Answers.
Google has, however, kept its legendarily minimalist home page uncluttered. As of early Friday, it had yet to add a direct link to the Froogle site.
Thinking Big
Google officials could not be reached for comment. But the company has made no bones about its desire to leverage its search-engine dominance into a thriving, profitable business.
In a recent interview with the E-Commerce Times, Omid Kordestani, senior vice president of worldwide sales and field operations at Google, said the company's growth will be based on providing more services to users and better, more measurable results to advertisers, as well as on aggressive overseas expansion.
"Our focus has always been on providing value," Kordestani noted. "And we'll look for new ways to do that going forward."