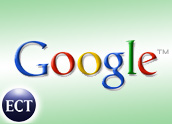 Google's acquisition of DoubleClick may be under scrutiny for potential antitrust and privacy violations, but that's apparently not stopping the search giant from snatching up another smaller firm — this time, security software maker GreenBorder.
In what's likely an effort to reassure Web users fearful of attacks, Google confirmed Wednesday that it has bought GreenBorder, maker of antimalware software to protect Web and e-mail users from malicious code. Terms of the deal were not disclosed, but the acquisition was completed in mid-May, Google spokesperson Aaron Zamost told the E-Commerce Times.
"We believe the expertise of GreenBorder's small, talented team of engineers will greatly benefit our users, advertisers and publishers," Zamost said.
Beyond Antivirus
GreenBorder's products — GreenBorder Pro for consumers and GreenBorder Corporate for enterprises — protect Internet-connected computers by setting up temporary, isolated sessions each time a user goes online. By virtualizing the Windows operating system, it contains any malicious code and minimizes its effect on the rest of the desktop.
In this way, the software takes a different approach from antivirus or antispyware software, and adds an additional layer of protection beyond what those products provide, Neil MacDonald, a Gartner vice president and Gartner fellow, told the E-Commerce Times.
GreenBorder officials could not be reached for comment. "GreenBorder Technologies, Inc. has been acquired by Google, Inc.," is all GreenBorder's online announcement said. "We will continue to support our existing customers through the end of their current subscriptions."
GreenBorder, also based in Google's hometown of Mountain View, Calif., had recently suspended sales of its products.
Reassuring Users
Although billed by some as an attempt to enter the security market, Google's acquisition is nothing of the kind, MacDonald said. Rather, it's simply an attempt to make the browsing experience safer, he added.
"Google has acquired this technology to help enable safer browsing for its users," MacDonald explained.
Fifty-seven million U.S. adults believe they have received a phishing attack e-mail, MacDonald said, referencing results from a Gartner study. Close to 1 million users have also been victimized by identity theft-related fraud, most of it in the past year, he said.
The bottom line: "Many Web users feel unsafe," MacDonald noted, and Google is trying to do something about that.
Gartner does not expect Google to charge users for GreenBorder protection, he added.
Helping the Little Guy
"I don't think this is a major acquisition, but it is part of Google's plan to offer more value, services and tools to end users," Greg Sterling, founding principal of Sterling Market Intelligence, told the E-Commerce Times.
The addition of security software for end users may also help Google's image, he added.
"The idea that Google is looking out for the little guy can only help them show they're not the 'Big Brother' kind of company that some critics say they have become," Sterling said. "This is about helping the end user against malicious attacks."