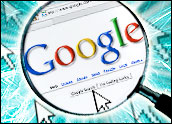 Google's Enterprise unit continued its recent barrage of product rollouts and other moves, unveiling Google Custom Search Business Edition, a paid version of its popular ad-supported site search tool.
The service allows users to customize the search results page to match their Web sites' look and feel. They can also choose whether to display the Google logo. The search giant is aiming the solution, which uses the Google Web search engine, at the millions of businesses that have invested in creating content for their Web sites but lack a reliable search option, Nitin Mangtani, lead product manager for Google enterprise search, told the E-Commerce Times.
"We're lowering the technological barriers to having a good search solution," Mangtani added. "Whether you host your own Web site or you have a third-party host, you can now have search on your site in about 10 minutes."
Targeting Small Businesses
The solution is meant to be affordable enough for even small businesses, but scalable to serve larger ones as well. Google will charge US$100 a year for sites with up to 5,000 pages and $500 annually for sites with up to 50,000 pages. For sites that need more pages searched, the solution starts at $15,000.
The service helps fill out Google's business-focused search offerings, which include the Google Mini and Google Search Appliance as well as the free and ad-supported Google Site Search.
Google's Enterprise unit has been active in recent weeks, striking a deal with Ingram Micro to have that company distribute Google search appliances globally and striking partnerships aimed at getting more third parties, such as value-added resellers, familiar with Google's business offerings, including search and its new family of Web-based productivity applications.
Cause and Effect
Ironically, Google itself and the success of its Web search tool in large part have driven the need for better site search solutions. Internet users, especially shoppers, have come to expect site searches that return accurate, relevant results in less than a second.
"The last thing you want is visitors leaving your Web site because they can't find what they want or because they're frustrated by the search process," Mangtani said. "There are literally millions of sites out there without any search or with search that is not efficient enough."
The new offering includes phone and e-mail support from Google Enterprise, but the search company said most Web sites can have the search function up and running in 10 minutes or less. Customers sign up online, pay through Google Checkout, and are given code to insert into their site, including optional XML APIs (application programming interfaces) that can be used to customize search result pages to resemble the rest of a Web site.
The tool also includes a reporting feature that gives data on site searches, such as the most popular query terms and a list of searches that returned zero results. That information that can be integrated with the Google Analytics product for more in-depth analysis.
Size Matters
The hosted solution doesn't offer all the bells and whistles of the Google search appliances, which start at around $3,000. For instance, Google chooses when to index sites, while the appliances can be set to index whenever a customer wants. In addition, the hosted solution only indexes Web pages available to the public through the Web and not those located behind a firewall.
Because the Google.com search tool is being used for the hosted solution, the same privacy policy applies, meaning Google will use the data it collects mainly to improve searches and help boost relevance, Mangtani said.
Total Training Network used the free Google site search option for several years and decide to upgrade for a number of reasons, said Mike Begin, the company's network and system administrator.
"We wanted a powerful ad-free search option for our Web site that integrated the search results into our site," Begin told the E-Commerce Times. The tool has already "improved our visitors' experience and allows them to quickly find" what they're looking for, he noted.
Other early adopters of the solution include Justia.com, which stores thousands of legal resource documents. The solution works for almost any small or mid-sized business that has a public Web site and would also be a fit for some larger companies that want a customer-facing search tool, Mangtani added.
The site search launch came on the same day that reports surfaced that Google is working on a soon-to-be-released mobile search tool to help users find content such as ringtones and video downloads.