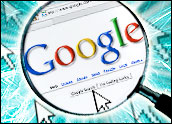 Google has struck a deal to have international technology supplier Ingram Micro distribute its enterprise search tools. The agreement is the search giant's most aggressive bid yet to foster growth in its relatively fledgling corporate search division.
Ingram Micro will sell the Google Mini and the Google Search Appliance hardware and software solutions meant to help corporations quickly track down data on their networks.
The products will be available immediately in the U.S. and will be rolled out in overseas markets over time, the companies said Wednesday.
Reaching More Customers
Ingram doesn't sell directly to end users, but instead supplies third-party solutions providers and value-added resellers with technology that they use to build more complete solutions for customers. Google expects the agreement to help it reach small to mid-sized businesses, slightly larger enterprises, and the government and education niche.
The enterprise unit now has 9,000 customers using one of the two appliances, Google said. The distribution deal "marks an important milestone" in the company's corporate-facing business, said Dave Girouard, Google's vice president and general manager of the enterprise business.
Ingram's global reach and distribution network will enable more businesses to tap into the Google technology, he added.
Universal Search
Google's entry into the reseller channel has been much-anticipated, noted Ingram President and COO Kevin Murai. With Ingram's reach, the company can help make Google's products universally accessible, he said.
Google Search Appliance sells for US$30,000 and up, and is designed to be able index a variety of file formats to enable almost instant return of results. The Mini is aimed at smaller businesses and sells for under $2,000. Both products feature Google's One Box search function which can present results form various applications, such as customer relations management (CRM) and business intelligence tools, in a single interface.
"Google is taking a page out of Microsoft's playbook," Eric Berridge, cofounder of on-demand application consulting firm Bluewolf, told the E-Commerce Times. "If they want to get deeper into small and medium-sized businesses, this is the easiest way to do that without having a huge direct sales force."
Google has priced its corporate-facing products so low that it's not always clear what the long-term strategy is, added Berridge, whose firm works with customers of Salesforce.com and other on-demand software providers. "Either they'll be able to find a way to build a business with that low price point by getting companies to pay for services or support or they may have to start upping prices," he noted.
Bluewolf uses Gmail as its corporate e-mail platform and with 200 users, paying around $50 per year per user, Berridge explained. "When you start comparing that with Exchange or other options, you realize how low it is. It's all part of their play," he commented.
Still, with search, extending the brand to behind the firewall makes sense. "It's the top name in search and everyone's comfortable with it," he said. "It doesn't require any training — people learned to search with Google on the Web without any training."
Ingram will set up a program to recruit and train reseller partners and develop an after-sale support program, the company said.
Tip of the Spear?
Google has grabbed headlines with its efforts to get deeper into the business computing world, a quest that has expanded well beyond search. It has struck deals with Intuit and other software markers that deal with small and medium companies to encourage more use of its AdWords product. It has also rolled out the Google Apps suite of productivity tools, which some see as a direct assault on the Microsoft's supremacy in that space.
Since more businesses use value-added resellers to manage their IT purchases and keep disparate systems working together, the channel approach may be effective, Berridge noted.
While Google's brand name resonates the most with consumers, many IT executives also believe the company — along with Microsoft — will help drive innovation in the corporate computing world, especially in the area of productivity applications, Forrester Research analyst Kyle McNabb told the E-Commerce Times.
Still, Google may have found after about three years of trying to sell the search appliances directly that tapping into an established sales channel makes more sense, McNabb said. If the distribution partnership proves effective, it could be used to expose enterprise IT buyers to other Google products, such as Google Apps.
Though the Ingram deal is significant because of its scope — the company is the largest distributor of technology in the world — this is not the first time Google has turned to third parties for help in getting broader acceptance of the enterprise tools.
Last year, it announced a partnership with consulting firm BearingPoint to create a search consultancy to help enterprises figure out how they could use search tools to further their business goals. Late in 2005, it announced it was opening up a partnership program for small, third-party value-added resellers, offering a crash course in training on the enterprise tools to firms that could in turn help more mid-sized companies adopt the technology.