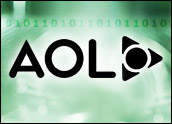 Search engine giant Google could see a significant write-down in its US$1 billion investment in AOL, the company revealed in filings with the Securities and Exchange Commission.
Jon Murchison, a Google spokesperson, declined to comment on how much Google's investment in AOL is now worth.
"We believe our investment in AOL may be impaired," the company says in an SEC filing. "There can be no assurance that impairment charges will not be required in the future and any such amounts may be material."
AOL is owned by Time Warner. Google made the investment in AOL in December 2005, Murchison told the E-Commerce Times.
Global Ad Deal
Google owns a 5 percent stake in AOL. The investment is part of a global online advertising deal that makes AOL content available to Google users, among other things.
Some aspects of the deal include
the use of Google's search technology, which enables AOL to sell search advertising directly to advertisers on AOL-owned properties;
the expansion of display advertising throughout Google's network;
making AOL content easier for users to find on Google;
showcasing AOL's premium online video service with Google Video; and
enabling users on the two companies' instant messaging services to talk to one another.
Effects of Write-Down Minor
The report of a potential write-down of Google's investment in AOL will not have a major impact on the company, Troy Mastin, an equity analyst with William Blair & Co., told the E-Commerce Times.
"For Google, this is accounting, and that's about all. It will amount to a non-cash charge on their books," Mastin said. "It probably means that AOL has less market share than it once did."
Google reported earnings of $1.3 billion on revenue of $5.1 billion in the quarter ended March 31. The company reported cash and cash equivalents of $6.5 billion during the same period.
AOL's Future Clouded
While Google thrives, Time Warner's AOL business is clearly suffering.
In the six months ended June 30, the AOL unit reported $2.2 billion in revenue, down from $2.7 billion during the same period in 2007. Operating income for the AOL unit during the six months ended June 30 was $514 million, down from $1.4 billion during the same period in 2007.
The declines were a result of falling AOL subscriber numbers, according to Time Warner's financial statements.
It's been widely reported that the steep decline in AOL's business has Time Warner considering a sale of the struggling unit. Microsoft and Yahoo are seen as potential suitors for AOL's search advertising business, while EarthLink has been mentioned as a possible buyer for the unit's dial-up Internet service.