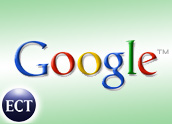 The third quarter results posted yesterday by Google had even reserved analysts reaching for new adjectives to describe the seven-fold increase in profits, the nearly doubling of revenue and the fact that Google's own Web site is driving a growing amount of advertising income for the company.
"These results are absolutely staggering," former Internet analyst Henry Blodget wrote in his Internet Outsider blog. "Google's stock price — shocking though it is — is much less amazing than Google's fundamental performance, which is simply not to be believed."
Others shared the same sentiment, with Google's CEO Eric Schmidt acknowledging in a conference call that the results surprised even Google executives.
Investors were just as upbeat, pushing Google shares to a new all-time high of US$340.70, a gain of $37.50, or about 12 percent, on the day.
Stock analysts were quick to raise their targets on the stock, many saying the price could go as high as $450 in the next several months.
Even Google acknowledged being surprised at how robust the results were. "We surprised ourselves this quarter," said CEO Eric Schmidt. "Business was much stronger than I expected."
Seeking Signs
Revenue from Google's own sites and its growing list of related tools, such as Gmail and desktop search, rose to $885 million, or 56 percent of total revenues, up 20 percent from the previous quarter. By comparison, AdSense network revenue grew 7 percent to $675 million.
Search Engine Journal editor Loren Baker said the shift is likely due at least in part to Google's quasi-portal strategy to have more traffic originate from its own family of sites. "This is probably due in part to the formation of the Google 'portal' and increased usage by Google members of Google instruments, leading to more searches, which serve Google AdWords," she said.
Google stuck by its practice of not offering formal forward-looking guidance. But it did say its growth was forcing it to invest more heavily in capital expenditures. CFO George Reyes said Google will spend more than $800 million this year acquiring land, building office space and acquiring additional servers and other IT equipment. Google now has some 5,000 workers, Reyes added, hiring 800 on the third quarter alone.
As usual, some observers tried to comb the financial report and conference call for hints of where Google might go next. The company gave little insight into its long-term strategies, though it did discuss its decision to create a citywide Wi-Fi network in San Francisco, saying it was part of a larger belief in the importance of making Web access as ubiquitous as possible.
"Internet access is becoming so ubiquitous, so practical; our lives are continuing to move online and change the way we live and do business," Schmidt said. "We believe that the most direct way to access the world's information is, and will continue to be, through the Internet."
What Next?
Analysts said Google could sustain the growth, especially with overseas opportunities still plentiful.
Banc of America Securities Chief Financial Analyst John Janedis called the results "impressive" and said while search is growing, Google is outpacing rivals.
"Google continues to take share in a growing market at a faster rate than its peers," he said. "We continue to believe Internet ad growth will be multiples of the overall ad market for several more years. Europe, Asia and Latin America are the longer-term growth opportunities."
Blodget said one thing that is especially impressive about Google is how quickly it has become such a major force in the technology and business worlds, rising to become a $6 billion company with annual growth of nearly 100 percent in just seven short years.
"What happens from here? God only knows," he wrote. "But those who are only gasping at the stock price are missing the more astonishing part of the story."