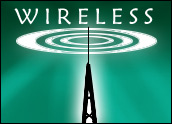 When Google announced its Android cellular platform last week, some took it as a sign that it could be moving away from its previously discussed plans to bid in the upcoming Federal Communications Commission (FCC) auction of 700 MHz wireless spectrum. Recent news, however, suggests otherwise.
It looks like the search giant still intends to make a serious bid in the auction.
"Our goal is to make sure that American consumers have more choices in an open and competitive wireless world," Google said. "We have already made great progress in achieving this outcome and expect more progress in the future.
"FCC rules require us to reveal our plans by Dec. 3, and we fully intend to do so," the company added. "In the meantime, we are making all the necessary preparations to become an applicant to bid in the auction."
Willing to Go Solo
Indeed, the company will make a bid with or without partners, according to The Wall Street Journal, which cites people familiar with the matter. Google is currently working out the financing to support its bid of US$4.6 billion or higher, relying on a combination of its own cash and borrowed funds, the report said.
Meanwhile, Google is testing an advanced wireless network within its headquarters, possibly as a dry run for operating its own mobile network should it win spectrum in the January auction, the Journal said.
The 700 MHz band of wireless spectrum, previously used by TV stations, is sought after for its ability to travel long distances and go through walls. Because TV broadcasters are now moving to digital distribution, the FCC plans to auction off those bands in January.
The Quest for Openness
Google has been vocal in its arguments for making that spectrum open, and lobbied hard for auction rules requiring four types of open platforms as part of license conditions: open applications, open devices, open services and open networks.
The FCC ultimately adopted only two of those openness stipulations, but Google CEO Eric Schmidt indicated in August that the company would likely still bid anyway. Meanwhile, it also rolled out Linux-based Android with industry partners in the Open Handset Alliance.
Android and the company's auction plans are not intertwined, Schmidt told reporters at a press conference on the day of Android's announcement. Rather, "they're two completely separate initiatives," he said.
Android will run well on all existing data networks as well as on any more open versions that might result from the FCC auction, he added.
'Betting on Every Number'
"I've been trying to imagine that they try something like having an Android-only solution, and I just couldn't imagine that being an effective approach," Bill Hughes, principal analyst with In-Stat, told the E-Commerce Times.
"It's pretty clear they want to figure out one way or another to get into wireless, but I have to look at those two efforts as separate," Hughes added. "It's like putting a bet on every number of the roulette table."
Whenever companies are successful in one business, it's tempting to try to apply the lessons they've learned to other areas, Hughes noted.
"But my observation is that even wireline companies have struggled in the wireless world," he said.
If Google did try to repeat its search success in the wireless industry, "I'd be among the first of the skeptics," Hughes added.
'Paving the Road'
"Google has been wildly successful so far, but now they are moving far out of their comfort zone," wireless analyst Jeff Kagan told the E-Commerce Times. "They don't have any experience in wireless, which may or may not mean trouble for them."
The company is trying to stake out the "big opportunity in the wireless arena" that currently exists, Kagan noted. "This could be a huge win for Google, or it could limp — we just don't know yet."
Either way, the Android announcement "was about paving the road," Kagan explained. "This talk is about Google getting into the wireless business with its own phone, its own network, or both.
"We don't really know the extent Google plans to get into wireless, but they are obviously serious, they are moving quickly, and they have plans to be a real player," Kagan concluded. "We'll have to wait and see what next steps the company takes."