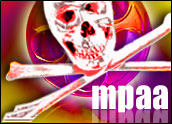 Google on Friday filed a lawsuit against Mississippi Attorney General Jim Hood, the latest salvo in its battle with the Motion Picture Association of America over piracy.
Hood targeted Google with an "unreasonable, retaliatory and burdensome" subpoena, the complaint alleges.
The referenced subpoena likely is part of a coordinated campaign known as "Project Goliath," an antipiracy effort by the MPAA and six major Hollywood studios that appears to be directed against Google.
Goliath was uncovered last week, thanks to emails recently leaked in connection with the widely publicized hack attack on Sony Pictures.
It later was confirmed via emails obtained by The New York Times through open records requests.
Google on Thursday condemned the Goliath effort, prompting the MPAA to strike back soon afterward, calling Google's defense "shameful."
Google reportedly also initiated evidentiary actions against the MPAA and its legal counsel, requesting that they retain documents for a possible future action.
SOPA Resurrected?
The MPAA and six studios — Universal, Sony, Fox, Paramount, Warner Bros. and Disney — reportedly united earlier this year with the goal of battling piracy on the Web using a variety of new tools.
Each of the studios reportedly contributed funds to the effort, with the apparent goal of taking down "Goliath," or Google, via legal, investigative and other means.
The coalition also reportedly planned to work with major ISPs and state attorneys general — including Hood — to expand court power over the way data is served.
The subpoena Hood served on Google in late October asserts that the company is violating the Mississippi Consumer Protection Act and requests large volumes of information about how Google handles ads that promote the sale of illegal goods through its search engine or YouTube.
Blame Shifting Game
Though the Stop Online Piracy Act, or SOPA, was defeated in 2012, these latest developments suggest that Hollywood still embraces the sentiment behind it — especially the power to block select sites from the Web.
"We are deeply concerned about recent reports that the Motion Picture Association of America (MPAA) led a secret, coordinated campaign to revive the failed SOPA legislation through other means, and helped manufacture legal arguments in connection with an investigation by Mississippi State Attorney General Jim Hood," Google SVP and General Counsel Kent Walker said Thursday.
The MPAA, however, shifted the blame to Google, saying it was attempting to deflect the focus on its own bad conduct by challenging legitimate investigations into its search policies.
Google Search enables and facilitates illicit drug purchases, human trafficking and distribution of fraudulent documents, the MPAA said, as well as the theft of intellectual property.
Let Them Eat Cake?
"This is a bit of fascinating drama, and it does come down to a major difference of opinion between the MPAA, which focuses on protecting studio rights, and Google, who has always believed that all information should be free — except the information it deems private, which it protects with vigor," said Rob Enderle, principal analyst with the Enderle Group.
SOPA was "a Draconian measure created during what some might suggest were the dark ages of media, when it basically went to war against viewers," he told the E-Commerce Times.
Still, there are weaknesses on both sides of this latest dispute, he asserted.
"The MPAA is, in my opinion, not focused enough on understanding the real problem — why piracy exists — and is targeting personal freedoms, which is pretty much anti-American," Enderle said.
"Google, on the other hand, appears both insensitive to the studios' needs — and information belonging to others in general — and hypocritical, because they clearly aggressively protect information they deem valuable," he pointed out.
In short, "SOPA failed, and the MPAA needs to move on to actually focus on the problem and not on taking away our freedoms," Enderle suggested, while "Google needs to acquire a little empathy and stop acting like this age's Marie Antoinette."
Discouraging Innovation
The real issue at hand is the role of the search engine, said Jim McGregor, founder and principal analyst at Tirias Research.
"Should a search engine be liable for illicit activities? The answer is no. The search engine is intended to be an intelligent tool for the plethora of information on the Internet," he told the E-Commerce Times.
"You would think that the MPAA would encourage search engines like Google to continue to become more intelligent … to help identify and stop illicit activity," McGregor observed. "By trying to make them liable, you discourage future innovation."
Also underlying the debate are questions surrounding the business models used in the entertainment industry, he said.
"If the entertainment industry adopted price points and business models that made these activities less attractive, it would not be a significant issue," McGregor explained. Moreover, "the idea that you should control what people can or cannot do with content after they have purchased it in one form or another is ludicrous. As I've said in the past, DRM will die a slow painful death with the transition to the digital age."
A Game of Cat and Mouse
Google and the rest of the Internet community "should be concerned about the MPAA's efforts. These efforts could easily be compared to corporate espionage or government spying," said McGregor.
"I agree with Google regarding its concern over what amounts to a kind of conspiracy between the MPAA, the movie studios and attorneys general in trying to 'secretly revive SOPA,'" said Greg Sterling, vice president of strategy for the Local Search Association.
"SOPA was a bad piece of legislation that would have promoted censorship," he told the E-Commerce Times, but since there's no acceptable solution in the offing, "this will continue to be a cat and mouse game for some time."