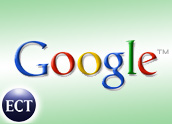 Google has purchased upstart social networking site Dodgeball.com, a move that could bring together its own social networking efforts, its bid to gain more control over communications tools — including in the mobile world — and its ambitions to be more of a Web portal than a search firm, all at once.
Google did not disclose what it paid for Dodgeball.com or say how it intends to use the firm's technology. Dodgeball enables users to connect with friends and friends of friends through their mobile phones, sending text messages that are relayed through a broadcast hub to multiple recipients.
The service seeks to expand a user's base of friends and leverages location-based technology.
Mobile Aspirations
For instance, when a user is at a certain location, say a bar or nightclub, he or she can send a message through Dodgeball that will go to his or her selected friends and also to an extended list of friends-of-friends whose mobile phones are within a 10-block radius. The service is available in a number of cities, but has gained the most traction and attention in New York City.
Social networking is a nut that Google has attempted to crack before, quietly unleashing its Orkut.com site, a Web-based social networking program that was designed by and named after a Google engineer.
However, the Dodgeball.com buy could be as much about Google's mobile aspirations, since the tool immediately suggests additional uses that could extend into the mobile commerce field and that seem to blend with other Google initiatives in the mobile space, including mobile local search and location-based services such as maps, driving directions and satellite imagery.
"The potential here is enormous," said Search Engine Lowdown author and search consultant Andy Beal. "Can you imagine being able to tell your friends that you are at a local bar, provide them with a map — or even a satellite view of the premises — take a photo of your group and then add to your mobile blog? All from your cell phone."
Dodge This
Dodgeball.com actually traces its roots back to 2000, when it was conceived as a mobile city directory. It later morphed into a social networking engine and was largely operated by founders Dennis Crowley and Alex Rainert.
In a Q&A on their Web site about the deal, they said the Google purchase came about as they spoke with potential investors about expansion.
"We talked to a lot of different angel investors and venture capitalists, but no one really 'got' what we were doing — that is, until we met Google," they wrote. "The people at Google think like us. They looked at us in a 'You're two guys doing some pretty cool stuff, why not let us help you out and let's see what you can do with it' type of way."
Other firms have begun to target the same mobile social networking space, with options such as Jambo Networks and SmallPlanet.net's CrowdSurfer finding early adopters.
Social Call
Google launched Orkut after reportedly making a strong run at acquiring the leading social-networking site, Friendster.
Social networking has been identified as a powerful phenomenon, especially among younger computer and mobile device users. It also fits neatly into a portal strategy, since the tools can be another way to hook in long-term users — something that AOL is banking on as it makes its AOL Instant Messenger the centerpiece of a portal expansion strategy.
Google might have similar designs, and its earlier launch of Gmail suggests that it understands the importance of communications tools like IM in building user loyalty and capturing more of their time and attention. E-mail and messaging also extend more neatly than many other portal-style offerings to the mobile realm.
However, Forrester Research analyst Charlene Li told the E-Commerce Times that questions remain about the long-term value of social networking from a revenue perspective. Although the Web-based tools offer various opportunities for marketing, advertising and even direct payment, the companies are still trying to perfect the magic recipe for truly monetizing the medium.
The networks are proving "sticky" with users, however, which in itself is a strong sales point to Web portals, which are eager to avoid losing customers just because they shift part of their Web use to mobile devices. "To portals and search firms like Google, being mobile ready is a must," Li said.