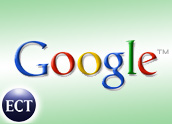 Google has released a beta version what is believed to be the first Web accelerator designed specifically for broadband users, a move that quickly met with criticism over privacy and security concerns.
Other firms have developed similar technology, but it is designed mainly to streamline page downloads and related activities for users of dial-up connections, who are most in need of a speed boost.
The Google tool, which is available as a freeware download and is known as Google Web Accelerator, or GWA, comes with a clock that displays the amount of time the tool supposedly has saved a user by performing various tasks.
'Obsessed with Speed'
For instance, instead of calling up a new version of a page that has not changed, a browser using the accelerator will display a cached copy. It will also "pre-fetch" material from a page, using an algorithm to determine what parts of any given page a user is most likely to want first. The tool will also compress images, though not in a way that changes the look of the page, according to Google.
The accelerator works in two major ways. First, it directs Web traffic through its own servers, where it creates and stores a cache of material as the material is viewed. Second, it creates a second store of information on a user's PC. Google said the move fits with its core mission of better organizing and delivering information from the Web.
In the official Google blog, software engineer Marius Eriksen wrote that Google has long been known for being "slightly obsessed with speed."
"When you search on Google.com, your results are returned to you within fractions of a second. And now comes Google Web Accelerator. After you download it, we hope you'll enjoy that same Google-fast experience across the rest of the Web. After all, seconds add up to minutes," he wrote.
Private Parts
The beta release had several effects, including some unintended ones, such as reviving dormant speculation that Google would develop and release its own browser, a suggestion that executives at the company have denied though many analysts believe it's highly likely Google is at least dabbling in browser work behind the scenes.
It also brought questions about the tool's data collection functions and whether it, like Google's desktop search and other products, including its Gmail service, go too far in collecting information about where Web users go when they're online.
However, Google's privacy policy precludes it from tracking an individual's movements and providing that information to third parties. It can and does, however, aggregate data is collects on all Web users, employing it as it refines its own products and delivers services to marketers.
One concern raised by privacy advocates is what happens if a law enforcement agency attempted to subpoena a user's Web-use history from Google.
"Users need to exercise caution to ensure their Web activities are truly anonymous," Electronic Frontier Foundation staff attorney Kurt Opsahl told the E-Commerce Times. At the very least, he added, consumers need to make informed decisions on whether the value of the software in saving time is worth any privacy or security risks.
Wrong Direction?
Aqute Research analyst James MacAonghus said Google seemed to be casting around for ways to innovate, with a slew of products and features now being tested in beta form, from Google News to searches for video and other vertical search products.
The search giant might be better served using its "huge brainpower, vast amounts of computing resources, a decent pile of money, good looks and the well-wishing of a billion Internet users" to more important ends, MacAonghus said.
"Should Google not fix Blogger and Orkut? Should it not sort out its RSS and API strategy? Should it not deliver some serious mobile services?" he asked.
For now, the tool is available only to U.S. and European users and is only compatible with Windows machines running either an updated Internet Explorer or Firefox browser. Google notes that users can choose to clear the cache of stored pages at any time.