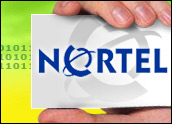 Apple, Google and others have entered into a bidding war for the patents held by Nortel Networks, which is liquidating its assets in bankruptcy, Reuters reported Monday. Nortel filed for Chapter 11 bankruptcy protection in January 2009 but failed to emerge successfully and began selling assets in mid-2009.
Nortel holds 4,000 patents grouped into six categories, including wireless handsets and infrastructure, optical and data networking, Internet, Internet advertising, voice, and personal computers.
Nortel responded to an inquiry from the E-Commerce Times saying it could not comment on material issues before a public announcement.
Upwards of $1 Billion
The auction, run by Lazard and Global IP Law Group, has been going on for about seven months. The patents that are likely to draw the most attention relate to 3G and 4G wireless technologies, such as Long Term Evolution (LTE). The likely bidders for LTE are Research In Motion, Motorola, Google and Apple.
RIM has argued to keep Nortel's assets in Canada. In past cases, the Canadian government has not intervened in asset sales.
Nortel has already offloaded many of its physical assets to Ericsson, LG, Ciena, Avaya and Genband. The 4,000 patents that remain are expected to generate US$1 billion in addition cash for Nortel creditors.
It's a rare occurrence for patents to come onto the market in an auction. The sale is drawing wireless newcomers Apple and Google. Both companies want to build up their patent war chests as they battle against entrenched wireless companies such as Nokia.
Technology companies use patents both as a source of revenue and a tool to for cross-licensing agreements.
Going Head-to-Head
While many companies have reason to bid on Nortel patents, the battle between Apple and Google may be the toughest.
"This is about mobility, mobility, mobility. These wireless patents are platinum — not even gold," Laura DiDio, principal analyst at ITIC, told the E-Commerce Times. "Apple and Google are competing in the smartphone business. They both need to catch up in wireless. If you get them into a bidding war, you could see this go over a billion."
The Nortel patents could be leveraged to get an edge in the smartphone business.
"At this point, if you're Google and Apple, you're fiercely competitive in smartphones. Google is trying to outdo the iPhone, and Apple doesn't want that to happen," said DiDio. "They're going back and forth. Nobody can afford to lose any momentum. Neither of these companies can afford to lose any ground to the other."
What's at Stake
Who has the edge in the battle?
"Of the two companies, Google needs the patents more because they don't have a portfolio. Apple isn't known for being aggressive in a bidding war," Rob Enderle, principal analyst at the Enderle Group, told the E-Commerce Times. "However, given the ongoing litigation between the firms, both companies are not going to want the other to get these patents, and Apple is the aggressor."
Apple isn't going to easily relinquish this rare opportunity to Google.
"It may come down to who has the most power and the final say," said Enderle. "If that is the case, I'd give Steve Jobs the edge and put my money on Apple coming up with the bigger win here. Then they'll move to recover the cost from Google and others."
The patent battle underscores the growing struggle between Apple and Google.
"The underlying thing is that the immediate, intermediate and long-term competition between Apple and Google is fierce and it's intensifying," said DiDio. "Wall Street likes to see them invest, but this is bloody. It's a dog fight."