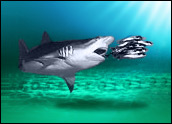 Electronics retailer Outpost.com (Nasdaq: COOL) ended its run as a publicly held company Thursday after shareholders cleared the way for Fry's Electronics to complete its acquisition of the Web-only company.
Outpost shareholders overwhelmingly approved the deal, worth just under US$8 million, at a meeting near the e-tailer's Kent, Connecticut, headquarters.
Under the terms of the Fry's purchase agreement, which first was revealed in early September, each of the 31.7 million shares of Outpost can be exchanged for 25 cents. The agreement also calls for a $13 million loan to help Outpost survive until the deal is sealed.
"Fry's acquisition of Outpost.com proved to be our best opportunity to enhance stockholder value," said Outpost founder, president and CEO Darryl Peck.
Outpost stock traded for the last time Thursday afternoon at 24 cents per share.
Instant Web Presence
Outpost now will start working to extend the approach Fry's has taken to serving high-tech professionals in its retail stores to the Internet, said Peck, who will retain his title of president and will continue to run Outpost for the time being.
Based in Sunnyvale, California, Fry's operates 19 electronics stores, mainly on the West Coast and in the Southwest, but had a minimal Web presence. Fry's Electronics does not currently sell products online and does not maintain a customer service e-mail address, although there are online store feedback forms.
In addition to the Outpost site, which has been ranked as the top electronics site for three years straight in the Forrester Research Power Rankings, Fry's will get access to Outpost's database of 1.5 million customers, many of whom have remained loyal to the e-tailer despite its financial struggles and downsizing.
Outdoing Egghead
By making it to the closing of the deal, Outpost did what rival online electronics dealer Egghead.com could not: Meet the terms of the Fry's takeover offer.
Two weeks ago, the bankrupt Egghead abruptly shuttered its Web site after Fry's pulled out of a planned $10 million buyout.
Egghead's final notices on the closed site said that it would no longer be accepting returned merchandise after late October. Egghead, which started life as a brick-and-mortar retailer and later became Web-only, laid off all but one-third of its employees in August when it filed for bankruptcy.
Suitors Aplenty
Outpost had other suitors as well. Earlier this year, it entertained a deal with Fry's that would have been worth up to $22 million. Fry's later pulled out of that offer, and Outpost considered a marriage with PC Connection (Nasdaq: PCCC) for some time. When that deal collapsed as well, Outpost again began talks with Fry's, which resulted in the current deal.
By forsaking its Nasdaq listing in favor of private ownership, Outpost became the last in a lengthy line of onetime high-flying dot-coms to see its stock ticker go silent, joining the ranks of eToys, Peapod, Egghead and Webvan, to name just a few.
Outpost Limits
But Outpost never soared to quite the same heights as many other dot-coms. The e-tailer went public in July 1998, with its stock selling for $25. It peaked at $45.50 in November of that year but began a long, steady slide by the spring of 1999.
By the start of 2001, Outpost announced to the U.S. Securitiesand Exchange Commission that it was seeking buyers and had received as many as 45 inquiries.