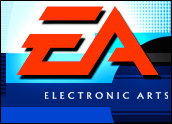 With his groundbreaking, immersive computer games, Will Wright allowed all of us to build our own virtual worlds and populate them with characters and creatures of our own designs. Now he gets a similar opportunity to fashion the next stage of his career — and quite possibly that of interactive entertainment itself.
Wright, creator of "The Sims," "SimCity" and "Spore," announced Wednesday that he is leaving gaming giant Electronic Arts to head up Stupid Fun Club (SFC), the gaming research and development factory he started in 2001. However, the ties to EA will remain; the company will take an equity investment in SFC and gets first look at any new gaming concepts he develops in his new role.
Those concepts won't just involve games — movies, television, the Internet and toys are now also a part of Wright's intellectual property playground.
"The entertainment industry is moving rapidly into an era of revolutionary change," Wright said. "Stupid Fun Club will explore new possibilities that are emerging from this sublime chaos and create new forms of entertainment on a variety of platforms. In my 12 years at EA, I've had the pleasure to work alongside some of the brightest and most talented game developers in the industry, and I look forward to working with them again in the near future."
If EA CEO John Riccitiello is bothered that Wright may be taking a lot of game development brainpower with him to Stupid Fun Club, it wasn't apparent in his statement: "We believe in Will's vision for Stupid Fun Club, and we're looking forward to partnering with Will and his team long into the future," Riccitiello said. "The teams that have been leading those franchises in recent years have a lot of exciting content coming."
EA's Loss Is Their Gain
The new Wright/EA relationship is in some ways similar to what happened when "Halo" developer Bungie Studios left Microsoft Studios, according to video game strategy guide author David Hodgson, whose titles include a "Spore" guide. "I don't think it's a particularly problematic issue with EA because they have the first right of refusal for any games that he makes," Hodgson told the E-Commerce Times. "If for some reason he doesn't produce a hit — and I don't think there will be any chance of that happening — you'll have that type of situation where they can pass."
Allowing Stupid Fun Club to take on more of the development responsibilities and costs is part of the overall plan to reposition EA as a more diverse company, Hodgson said. EA has started to provide more of its well-known titles for Nintendo's popular Wii platform, along with partnering with successful studios like Bioware and acquiring the services of industry leaders like former Xbox and Sega chief Peter Moore.
"I think what EA has done is they've had a little bit of time to steer the ship," Hodgson said. "The ship is so big that it's only being moved in incremental positions, but what they've done is try to be as nimble as a giant corporation can be, and that will start to pay dividends."
The Next Level of Gaming Economics
Simply put, Wright changed the way people played their computer games, Frost and Sullivan media analyst Mukul Krishna told the E-Commerce Times. "You can be who you really want to be (in his game)," Krishna said. "There are no logical conclusions, and you can play the game indefinitely. From that perspective, he really did revolutionize how games can be perceived, and he was very visionary in seeing the demand and impact that was going to have."
However, the process of developing such pioneering games, from conception to placement on retail shelves (or for direct download), now takes as much money, if not more, as it requires to come up with the next Hollywood summer blockbuster franchise. "By the time you look at the net present value of that investment, it takes a number of years before you can really start to make a profit. When you look at it that way, EA probably could not do too much to retain Wright, but they still continue the relationship, and it's not as if that IP (intellectual property) is lost to them. They retained the rights without necessarily capitalizing on cost to the EA balance sheet."
So Wright gets the opportunity to develop new interactive experiences on a wider set of platforms — "the freedom to explore," as Krishna puts it — and EA can adapt its cost structure to be more reflective of what the industry requires today.