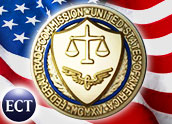 Saying a consumer that is aware of online threats is essential to a strong U.S. economy, the Federal Trade Commission (FTC) has launched its most ambitious effort yet to educate Americans on the dangers lurking on the Web.
The FTC joined today with cybersecurity experts in government and the private sector, consumer protection groups and online companies to launch an interactive campaign that leans heavily on the Web. The FTC said it had established a standalone Web site, onguardonline.gov, where consumers can learn how to avoid online scams and buy online with confidence.
Confidence Boosts Economy
FTC Chairman Deborah Platt Majoras said the effort is "all about consumer confidence," which in turn drives the U.S. economy.
"Educated consumers are empowered consumers," she added.
The Web page features basic tutorials on topics such as spam, phishing attacks, spyware and secure shopping, with information presented in a number of formats. The site also includes links to forms for reporting possible fraud or attacks.
The effort comes as online fraud attempts and reports continue to escalate and, some say, pose a threat to continued long-term growth of e-commerce. Earlier this year, the FTC said that for the first time, the majority of fraud complaints reported to the agency stemmed from the Web .
Susan Grant, the vice president for public policy at the National Consumers League, said the average amount lost to Web frauds reported to her group this year is around US$500, nearly three times as much as a year ago.
"The good news is that you don't have to be a techie to protect yourself," she said. "That's the message that has to get out to people — you have the power to control this and to make it safe to use the Web as the great resource that it is."
Partners in Anti-Crime
The On Guard Web site is not branded as part of the FTC, a deliberate move meant to make it easier for third parties to re-use the resource as part of their own efforts to educate consumers. The FTC said it hopes to soon have a lengthy list of third parties using the information to better inform consumers.
Majoras said the effort is being driven by a range of partnerships. For instance, MSN will run interactive ads touting the effort, while the U.S. Postal Service will run ads advising consumers to "stop, think, click" on the site. E-Commerce giant eBay will post a letter to its members promoting OnGuard Online, as well as buttons linking to the site from the eBay community.
Andy Purdy, Acting Director, National Cyber Security Division, Department of Homeland Security, said the effort underscores how individual consumers have a role in keeping national infrastructure safe as well.
"We all share responsibility to secure our part of cyberspace," he said.
Impact Debated
Analysts have differing views on how much of an impact on Web commerce growth the rise of various forms of attack or security worries would have. But recent reports suggest that the rise of phishing and identity theft in particular have prompted some consumers to change their online habits by visiting only sites they know and trust.
That could hurt many Web sites, especially smaller merchants trying to gain a foothold online, said Forrester analyst Carrie Johnson.
"The prevalence of reports about phishing and identity theft may scare some shoppers enough to prompt them to change their online behavior," Johnson told the E-Commerce Times. That's one reason why the industry is and should be backing efforts to educate consumers.
"The risks are as real offline as they are online, but people feel better informed about the real-world risks. As they gain knowledge about the Web risks, that will start to change," Johnson added.