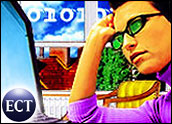 The Web has been one of the fastest growing sales channels for multi-channel retailers and thus is often regarded with some trepidation and less esteem than traditional retail channels. However, the Web might be starting to show signs of maturity.
Meanwhile, according to recent reports from Forrester Research, online sales will continue to grow, but not at the breakneck speeds of the past. "In 2005, we expect online sales to grow by 21 percent over 2004, to US$175.3 billion, impressive growth, but nowhere near the 96 percent [compound annual growth rate] of the prior six years," Forrester analyst Carrie Johnson said in "Trends 2005: Online Retail Slower Growth and Fierce Competition Drive Carefully Chosen Innovations."
As a result, retailers today are faced with increasingly strong competition and often very fickle shoppers.
Higher Standards
Now that the Internet has been established as a viable channel that customers feel comfortable using, the stakes have gone up. The Internet is increasingly being held to the same standards in terms of returns and growth as traditional sales channels, and online shoppers have come to expect a certain level of service from Web retailers. Consumers aren't as forgiving as they once were. If a customers' online shopping cart suddenly crashes as they attempt to purchase the latest Grisham novel from Amazon, they might try a second time; if it breaks again, they're heading straight for Barnes and Noble's site.
To minimize abandoned shopping carts and lost sales revenues, retailers need to work to ensure a positive and successful online customer experience for all of their shoppers, all of the time, while at the same time finding ways to better manage this overall process — just as retailers have done and continue to do for traditional, offline channels.
Whether a customer is shopping online or offline, it's important to remember that all customers have equal buying power. Yet, the typical online conversion rate ranges from a minuscule 1.5 to a mere 5 percent.
Better Results Needed
Why is this acceptable online? It certainly isn't tolerated from offline channels. What if 95 percent of a retailer's customers walked into a store with the intent to buy something, then suddenly turned and walked out? The entire chain would go bankrupt overnight. And, you can bet that the chain's significant corporate resources would be dedicated to uncovering and overcoming the problem by any means necessary.
However, until now, these low conversion rates have somehow been acceptable online. Maybe it's because of the Internet's infancy. Perhaps its novelty has prevented retailers from drawing necessary parallels between the Internet shopping experience and its related offline steps.
For instance, imagine if a customer is in a store's checkout line and the POS (point of sale) terminal breaks down. The store manager would never tell the customer, "Sorry, come back tomorrow." He/she would escort that customer to a different checkout line and complete the transaction. If the store manager didn't take any corrective measures — if the POS terminal was left in disrepair and others followed, for example — the collective damage to the chain's reputation would be difficult to repair.
This is a no-brainer, right? So, ask yourself: What happens when the purchase process breaks down on your Web site? Do you even know if/when this occurs? What does the customer see? What recourse or hands-on help can they turn to?
Tools of the Trade
Successful retailers are employing sophisticated techniques to improve the online customer experience, ensure a completed transaction and stay a step ahead of the competition.
Today's arsenal includes many tools to choose from: Web analytic solutions to identify trends that in the past often went unnoticed, application delivery solutions to improve the application's performance, and application monitoring solutions that can detect online failures.
However, often these approaches are isolated within different departments in an organization: the director of e-commerce is in charge of Web analytics; the network manager is in charge of network performance; and IT is in charge of availability. There isn't a central control — no true collaboration. In fact, Forrester recently found that most companies don't centralize customer experience management at all. The research firm recently reported that only 7 percent of retailers and wholesalers have a single executive in charge of customer experience, and "in the overall survey set for all industries, gaining alignment across internal organizations proved the biggest challenge."
Establish a Game Plan
To help limit abandoned shopping carts and lost revenues, retailers need to work smartly to align business units — i.e., marketing, IT and customer service — and take a more holistic approach to the online customer experience, across performance, functionality and business processes.
Also, retailers need to work to ensure a positive and successful online customer experience for their online shoppers and to better manage the overall process, just as they do for their offline channels. Customer experience is a combination of many factors, including everything from security and availability to usability and performance.
Some retailers have begun to engage in an all out war to vie for customers' attention and increase the number of online conversions. They have taken what they've learned from their brick-and-mortar stores, adapted it and applied it in an attempt to improve the online customer experience. These retailers will emerge as the Internet success stories.
A retailer's biggest challenge to becoming successful online isn't necessarily technical or financial; rather it's maintaining the same high standards online as they do for their brick-and-mortar business.
---
Geoff Galat
is chief marketing officer for
TeaLeaf
, which makes e-commerce customer tracking software.
---