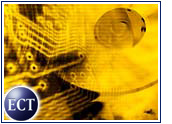 Microsoft announced Monday that it is now offering e-commerce capability to its FrontPage 2000 Webdesign software — but the storefront options are only being made available to subscribers of bCentral, the software giant's online service center for businesses.
The Microsoft bCentral Commerce Manager includes templates for an online product catalog, product category pages, and product detail pages. It also includes order management, a shopping cart and optional credit-card processing.
According to bCentral vice president Satya Nadella, the new add-in is another step in Microsoft's "software-as-service vision." However, it is just that vision that has raised the ire of many information technology professionals and end-user consumers.
Once and Again
Many personal computer users have complained that Microsoft has made it a practice to offer inconsequential or incomplete upgrades to its software products, but nevertheless requires users to purchase the new software — or risk having various MS programs running on their system that are not compatible with each other.
The strategy of selling monthly subscriptions to Web-hosted software applications takes that practice to the next step, critics say, because it requires periodic payments to Microsoft without any change in the software being used and re-sold every month.
Not Alone
In a comparable move, Internet auction giant eBay (Nasdaq: EBAY) said earlier this year that it would start offering its members the option of paying a monthly subscription fee for a set of software tools designed to make it easier and faster to set up auctions, although many members had already purchased the software outright.
Word of the new fee-based service, eBay Auction Assistant, set off a torrent of complaints, primarily from owners of the software program that eBay said it planned to convert into a monthly service.
Members Only
To use the new add-in to Microsoft FrontPage 2000, subscribers to the bCentral Commerce Manager service enter a list of products they want to sell into a Web-based form and then run a wizard that creates templates for product pages. bCentral members can then use FrontPage to customize the templates with a logo and various themes.
Microsoft said that although the software applications and the merchant's product databases will be hosted on bCentral, the e-commerce-enabled FrontPage Web sites themselves can be hosted anywhere. As a result, Internet service providers (ISPs) can offer the bCentral storefront as a new service to their subscribers, Microsoft said.
Microsoft is promoting the add-in by offering a free, three-month subscription to bCentral Commerce Manager for a limited time. The regular price for a subscription to the bCentral Commerce Manager is $12.95 per month or $99.95 per year.
Luring Small Biz
Microsoft and other e-giants have been wooing small and mid-sized businesses in recent days.
For example, America Online (NYSE: AOL) and PurchasePro (Nasdaq: PPRO) recently unveiled 10 new Internet-related services directed at the small-biz market. Their services will be offered through several of AOL's strategic partners, including Homestore.com and Hewlett-Packard.
Other AOL partners include BroadVisionwhich will sell personalized e-commerce software through the portal to small businesses. Bigstep.com also has signed on to provide Web-building tools to AOL-Netbusiness customers.
Earlier this month, Microsoft itself announced a new alliance with Partner America designed to help small businesses venture into the world of e-commerce. The two companies said they will co-sponsor a series of Microsoft "Big Day" seminars and workshops across the United States to teach small businesses how to succeed online.